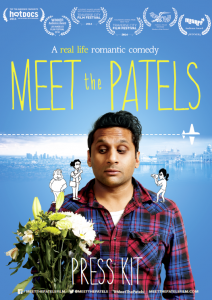 The 41 North Film Festival (formerly Northern Lights Film Festival) celebrates its 10th anniversary with a name change and an outstanding slate of recent award-winning films and special guests. It will be held Oct. 23-26 in the Rozsa Center for the Performing Arts.
Kicking off the festival this year will be director Mark Levinson and his documentary "Particle Fever," which follows six scientists involved in the launch of the Large Hadron Collider—the biggest and most expensive experiment in the history of the planet. The film provides an unprecedented window into this major scientific breakthrough as it happened. Edited by Academy Award–winner Walter Murch, the film celebrates human discovery and raises important questions about the limits of human knowledge.
For more, see the article on the Department of Humanities website.
The event is sponsored by the Humanities Department, the Visual and Performing Arts Department, the Office of Institutional Equity, and the College of Sciences and Arts. It is free and open to the community.