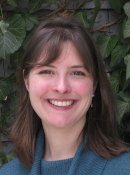 Sarah Fayen Scarlett (VPA) joined former colleagues from the Chipstone Foundation to receive the Wunsch Award for Excellence in American Arts.
Scarlett worked as a curator for Chipstone for seven years before joining Tech's faculty in Visual and Performing Arts. Chipstone promotes original research and innovative education programs in material culture studies within universities and museums. The Wunsch Award is honoring Chipstone's exhibition program at the Milwaukee Art Museum, scholarly publications, online initiatives with ArtBabble and immersive programming for college students interested in publicly-engaged scholarship about art and design.
AMERICANA WEEK 2015
MASTERPIECES OF RARITY AND HISTORICAL SIGNIFICANCE TO BE OFFERED ACROSS THE SALES OF IMPORTANT AMERICAN FURNITURE, OUTSIDER AND FOLK ART, SILVER AND CHINESE EXPORT ART
New York – Christie's is pleased to announce that Americana Week 2015, a series of auctions, viewings and events, will be held from January 16-26. In all, Americana Week 2015 will offer over 520 lots and is expected to realize upwards of $6 million. In conjunction with the sales, Christie's will also host the third annual Eric M. Wunsch Award for Excellence in the American Arts on January 21, honoring Arnold Lehman and The Chipstone Foundation.