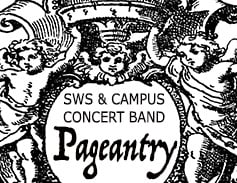 "Pageantry" is an evening of music created for large celebrations! From the music of Charles Gounod and John Philip Sousa to John Mackey and Winton Marsalis, come listen to music designed to make you feel the grandness and the thrill of important occasions.
Never been to a Superior Wind Symphony concert? It is the only Michigan Tech music ensemble composed entirely of non-music majors: chemists, engineers, physics, even math majors, make up the band.
Come to the "Pageantry" concert this at 7:30 p.m. Saturday, April 9 in the McArdle Theatre, and enjoy the show.
Tickets for "Pageantry" are on sale now, $13 for adults, $5 for youth and no charge for Michigan Tech students with the Experience Tech fee. Tickets are available by phone at 7-2073, online, in person at the Central Ticketing Office in the SDC or at the McArdle Theatre door the evening of the performance.