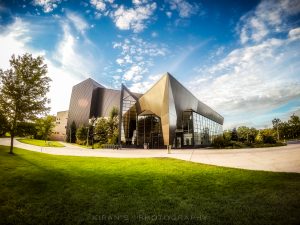 Immerse yourself in the arts at Michigan Tech
Season Tickets on Sale August 1
Single Tickets on Sale September 1
What happens when you combine Chinese martial arts, dance and acrobats in "China Gold," a dark and physical interpretation by PUSH Physical Theatre of the gothic tale "Dracula," world-class modern dance "Ailey II," and an award winning all-new play from LA Theatre Works about the last 24 hours of Martin Luther King Jr.'s life, "The Mountaintop"? You get the Rozsa Visual and Performing Arts 2017/18 Season!
Welcome to the Rozsa Center for the Performing Arts, the home of Visual and Performing Arts at Michigan Tech. The Rozsa Visual and Performing Arts 2017/18 Season is nearly here. Season Ticket Packages go on sale August 1, with the best discounts available on all the season has to offer!
Season tickets are available for a limited time only, so find out more today!
There are five Season Ticket Package options this year, offering savings of 20% – 40% off single ticket prices: A Full Season Ticket Package, a pass to all the arts at Michigan Tech! Enjoy the biggest discount available off the single ticket price on all Rozsa and VPA events. The popular "Pick 6" Season Ticket Package has returned, and is an even better value this year. New this year, we have both "Pick 3" option for people who want to get their discount now and pick their shows later, and have brought back the very popular new "Family Pack" option that will help you bring the whole family to a big show at an affordable price. We hope there is a package that works for you! Thank you to all of our long-time Season Ticket holders, we're holding your seats.  For new Season Ticket buyers, welcome, we look forward to seeing you this season.
Not interested in a Season Ticket Package? Single ticket sales begin September 1, 2017. For more information or to purchase tickets, contact Michigan Tech Ticketing Services at the Central Ticket Office (SDC), at 906-487-2073, or visit our new webste mtu.edu/rozsa.
See the exciting variety of events produced and presented by the Rozsa Center and Department of Visual and Performing Arts.