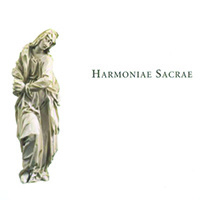 The Keweenaw Symphony Orchestra (KSO) returns to the historic Saint Joseph's Catholic Church in Lake Linden for "Harmonie Sacre," an all-German program of sublime religious works. The concert takes place at 7:30 p.m. tomorrow (Oct. 25) at 701 Calumet St. in downtown Lake Linden.
The KSO, under the direction of conductor Joel Neves, joined by Guest Conductor Brandon Matthews, presents a program of Bach's "Toccata and Fugue in D Minor," Brahms' "Saint Anthony Variations" ("Variations on a them by Haydn"), and "Wagner's "Elsa's Procession to the Cathedral from Lohengrin."
The concert also features Mendelssohn's "Reformation Symphony" (Symphony No. 5 in D major, Op 107). Mendelssohn composed the symphony in the winter of 1829-30, completed the work in April, and conducted the first performance on Nov. 15, 1832, in Berlin. The score calls for two flutes, two oboes, two clarinets, two bassoons and contrabassoon, two horns, two trumpets, three trombones, timpani and strings. In 1830, the Lutheran Church was marking the 300th anniversary of the Augsburg Confession, a fundamental document of the Protestant faith. Mendelssohn decided to participate in the celebration by writing a grand symphony incorporating Martin Luther's chorale "Ein' feste Burg" ("A Mighty Fortress").
Founded in 1970, the KSO is the Upper Peninsula's oldest orchestra. It is a college-community ensemble comprising Michigan Tech students, faculty and staff, and community musicians. Most of the musicians pursue something other than music as a career, with engineers, scientists, mathematicians, educators, and retirees filling the roster. Students occupy about 60 percent of the orchestra; none are music majors.
The KSO presents four to five concerts per year—including choral-orchestral, opera, ballet, and pops—in both the Rozsa Center for the Performing Arts, and In St. Joseph's Church.
Tickets are on sale now, $19 for adults, $6 for youth, and no charge for Michigan Tech students with the Experience Tech fee. Tickets are available by phone at 7-2073, online, in person at the Central Ticketing Office in the Student Development Complex, or at the door of the church the evening of the performance. Note the ticket staff will be present at the church only one hour prior to the performance.