The Department of Visual and Performing Arts has announced its student award and scholarship recipients. Each year, a nomination and selection process is conducted by VPA faculty and staff with input from department students to identify outstanding student achievement. Below is a list of recognized students.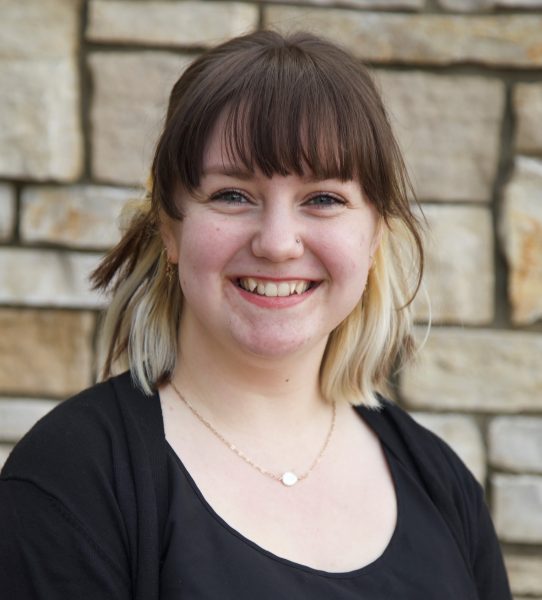 Department Scholar: Madison Wentela
Madi Wentela is a Theatre and Entertainment Technology major/Art minor scheduled to graduate in April 2023. She is an active, engaged member of the Department of Visual and Performing Arts, whose scholarship, artistry, and leadership is a model for other students. Her interests span theatre, visual art, art history, and museum studies. In our department, Madi frequently serves in a leadership role. Most recently, she served as the Stage Manager for the theatre production of The Arsonists, and as a Student Gallery Assistant for the Rozsa Galleries. There, she has led the installation of more than twelve exhibits over the past three years, including the exhibit Hero City: Portraits of Modern Mongolia, which took place in five different venues on campus. Madi is an inquisitive, thoughtful student, and a leader both in class and out.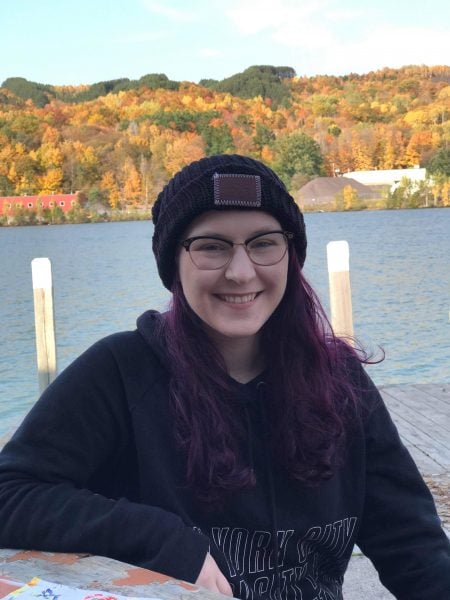 Student of Promise, and Theatre Award: Laurel Schmidt
Laurel is a 3rd year Theatre and Entertainment Technology major from Saline, Michigan. Her recent projects have included co-assistant stage managing "The Arsonists", directing one of the one act plays, "Shaped By You" and acting as Lilith in "She Kills Monsters". Outside of the theatre department, she is vice president of Mu Beta Psi National Honorary Musical Fraternity along with enjoying hiking and exploring waterfalls around the Keweenaw.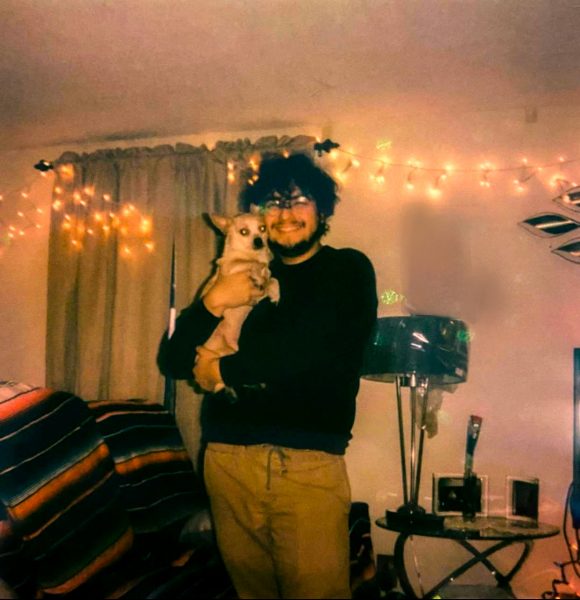 All Arts: Bebe Villanueva
Bebe is from Bangor, Michigan, and is in his fourth year of Theatre and Entertainment Technology with emphasis in Media and Crafts. He is a multimedia artist creating work in multiple mediums, focusing on digital media. His work consists of personal endeavors such as 2D animation, photography, video production, editing, directing, music, and crocheting. He has contributed to many media projects held by Michigan Tech such as, camera operation for Miasma, content creation for projections for She Kills Monsters, animations and special effects for The Complete Works of William Shakespeare Abridged, and being Video Lead for Talking With. He wants to continue his work combining multiple art forms and create future works of art, music, and media. Currently he is venturing into 3D animation with Unreal Engine and Blender to create landscapes suitable for live productions and projections.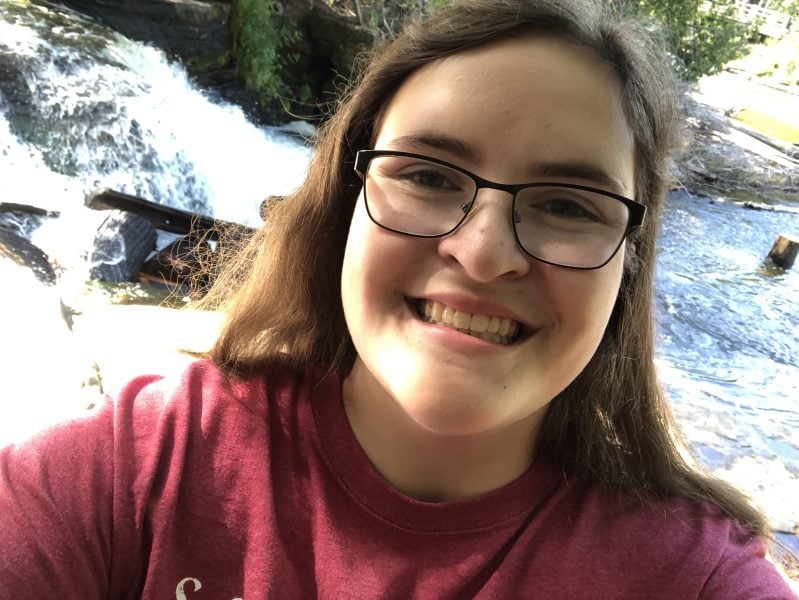 Arts: Maisie Whitaker
Maisie is from Hart, Michigan and is a third year Theatre and Entertainment Technology major with an Art minor. She has emphasis areas in mechanical and crafts. She's had the opportunity lead installations and work with many artists as a gallery assistant in the Rozsa gallery. She also assists in the scene shop on special projects. She has found a lot of joy working on many productions with our department, most recently as the head of props for "She Kills Monsters".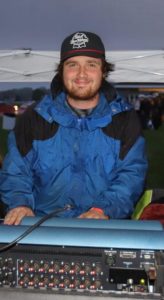 Sound: Matthew Anderson
Matt is a 4th year Audio Production Technology major from Midland, MI. Over the last two semesters he has been doing loudspeaker research as well as being a TA for several courses. During his time as a TA he was able to help other students reach there creative goals by giving them the tools necessary for the job and pushing people to use everything they have access to. Over the past several summers he has honed his live sound skills by working full time as a Systems and Mix engineer.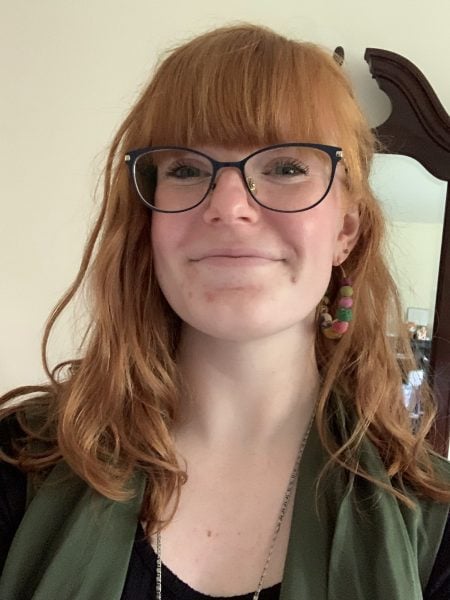 Milton Olsson Music Award: Jordan Zais
Jordan is a 3rd year Biomedical Engineering student from Excelsior, Minnesota, a suburb of Minneapolis. She has been a part of the conScience Chamber Choir at Tech since Fall 2019 and has greatly enjoyed it and plans to continue participating until she graduates next spring. Outside of choir, Jordan participates in student organizations like Keweenaw Pride and Tau Beta Pi. After graduation, Jordan is planning to attend nursing school to become a Women's Health Nurse Practitioner and hopes to make reproductive healthcare and education more inclusive and accessible to everyone.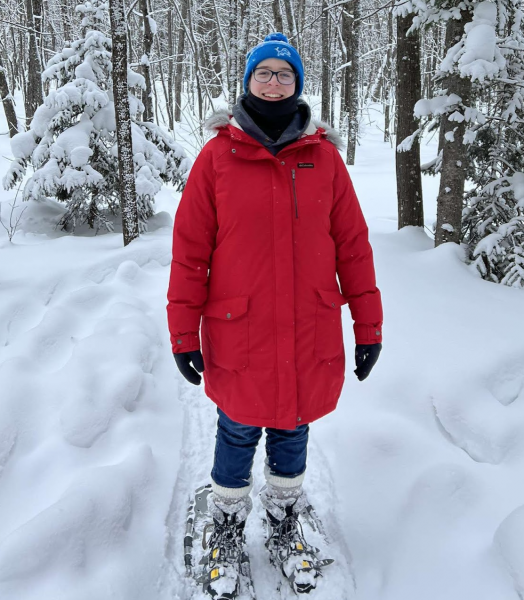 Music: Sarah Kempin
Sarah is a chemical engineering senior from Midland, Michigan, and is graduating with her bachelors this spring. She has always had a love for music, and has been playing the flute since the 4th grade. During her time at Michigan Tech she has played flute in the Superior Wind Symphony, the Keweenaw Symphony Orchestra, and the Pit Orchestra. She has also started and conducted a local handbell choir. In addition to her musical endeavors, Sarah has been involved with Concordia Student Ministries, Circle K International, and Residence Education. Upon graduation Sarah will be entering industry to work as a process engineer.
Marian and John Irish Award for Environmental Art: Madalyn Tudor-Duncan
Madalyn Tudor-Duncan is an Applied Ecology major and an art minor. Her work frequentlyconnects arts and environmental issues. As a member of the 2022 Advanced Sculpture class, she developed large-scale sculptures that focused on inclusivity and touch, showcased in the student Rozsa gallery exhibit, Perpetual Motion Machine. In 2022-23, Madalyn will develop new works of art that bring together her studies in ecology and painting as part of the course, Art and Nature.
The Jazz Award recipients can be viewed here.
Congratulations to the award recipients and best wishes to all of our graduating seniors.