by Bethany Jones, Rozsa Center for the Performing Arts
The Department of Visual and Performing Arts and the Rozsa Center are pleased to announce "Denali: Artists Respond to Music Inspired by Wilderness," an exciting collaboration culminating in both a Rozsa Gallery A-Space exhibit and a virtual event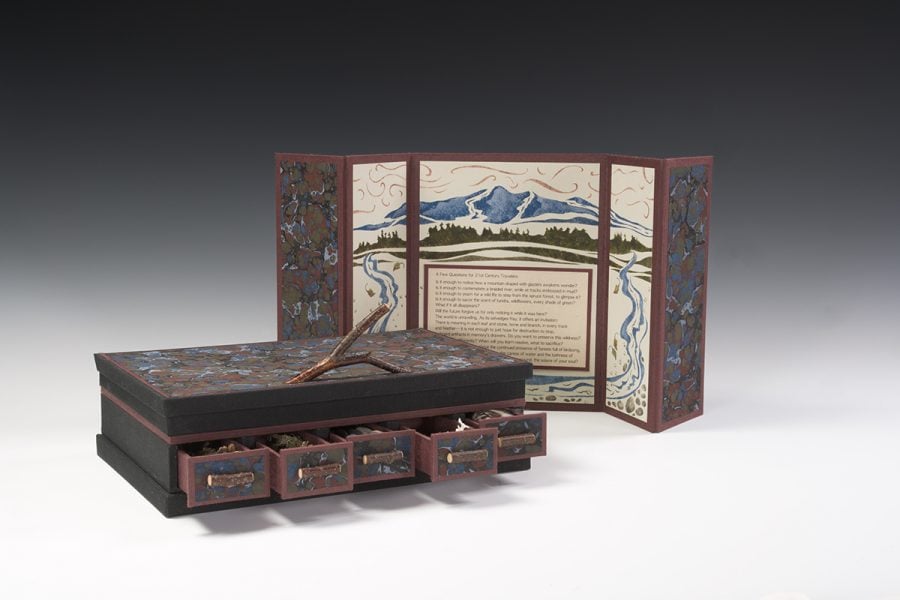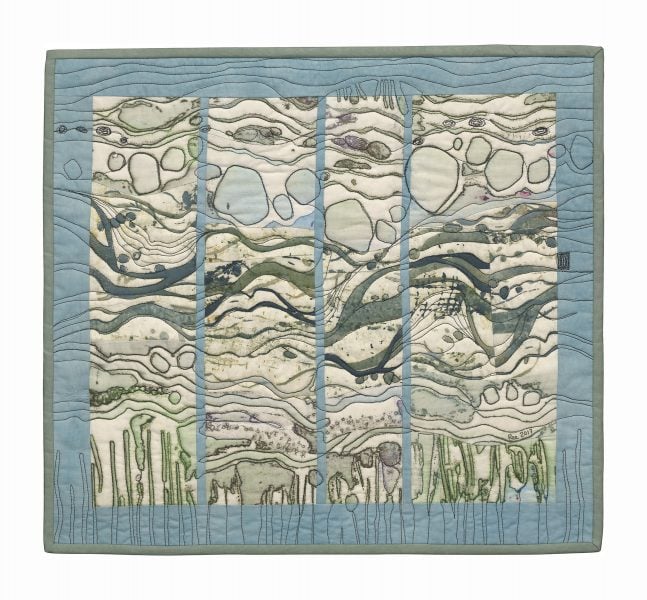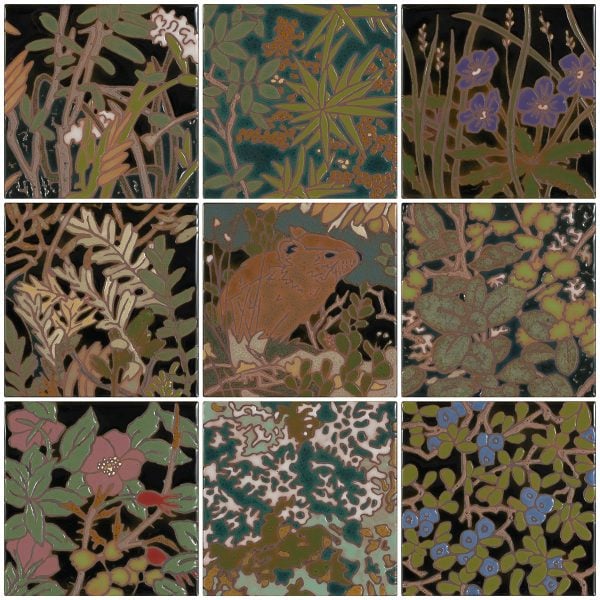 The project features composers and artists, their music, and the art inspired by it. "Denali: Artists Respond to Music Inspired by Wilderness," exists in the confluence of two languages — music and visual art.
It features eighteen works of art made in response to original chamber music inspired by composers' experiences in Denali National Park, in central Alaska. The in-person gallery experience opens in the Rozsa Gallery A-Space on Friday (Jan. 22), and both the live and virtual events will be available through Saturday, April 17.
Gallery hours are:
M-F: 8 a.m. – 8 p.m. 1:00 – 8:00 PM
Saturdays: 1 – 8 p.m.
The Denali virtual event can be streamed anytime from Jan. 22 to April 17 by visiting the Rozsa website.
QR codes, posted with each work of art throughout the gallery exhibit, provide links to the related pieces of music by scanning with a QR code reader on a smartphone.
Musical scores, program notes, artist statements, and biographies of all project participants will be available both inside the gallery exhibit and digitally as part of the virtual experience.
According to project leaders Terri Frew (VPA) and Libby Meyer, (VPA), "What do you get when you set nine composers loose in Denali National Park? You get nine great pieces of music. Give this music to artists as inspiration and you get eighteen great pieces of art!"
In conjunction with the A-Space Gallery exhibit, participants of Composing in the Wilderness, a shared wilderness experience for adventurous composers and members of the Elements Artist Group, will discuss the collaboration, share performances of the music and images of artwork in virtual music and art experience, featuring a series of videos with each composer, their music and artwork related to each piece of original music.
The Elements Artist Group comprises six artists anchored in Alaska including Charlotte Bird, Susan Campbell, Nancy Hausle-Johnson, Mary Bee Kaufman, Margo Klass and Ree Nancarrow.
The nine composers from the 2017 Fairbanks Summer Arts Festival's Composing in the Wilderness Program include Jesse Budel, Christian Dubeau, Corinna Hogan, Aaron Keyt, Brent Lawrence, Libby Meyer, Christina Rusnak, Dawn Sonntag and Jennifer Wright.
The idea for the project was originally sparked by a painting Elements artist Mary Bee Kaufman rendered while listening to music written by Christina Rusnak in 2012. Their successful collaboration resonated with other Elements artists who were eager to explore a new challenge – making visual art in response to music inspired by a place they all love, Denali National Park.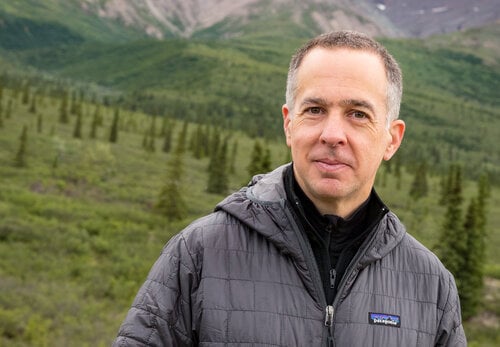 Stephen Lias, Composing in the Wilderness director, shared the proposal with his Composing in the Wilderness musicians and they enthusiastically said, "Yes."
In 2017, Lias led nine experienced composers into the backcountry of Denali National Park. They composed original chamber music inspired by their experiences in the wilderness and then shared recordings of their compositions, along with their scores, ideas, and inspiration with the Elements artists. Elements artists created visual responses to the music, generating eighteen works of art – two responses to each of the nine musical compositions. Artists worked in a variety of media including fiber art, ceramic tiles, painting, poetry, and artist books. Denali: Artists Respond to Music Inspired by Wilderness is evidence of the surprising results that emerge when artists collaborate.
The generous support of a Community Arts Development Grant from the Alaska State Council on the Arts helped fund the project along with sponsorship by the National Park Service, Alaska Geographic, Fairbanks Summer Arts Festival, and Composers in the Wilderness.