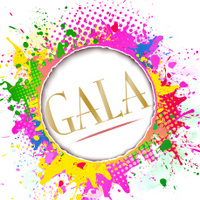 This academic year, we will be celebrating the 25th anniversary of the Visual and Performing Arts Department at Michigan Tech. We will hold a celebratory 25th Anniversary Gala beginning at 5:30 p.m. Saturday, Oct. 6, in the Rozsa Center for the Performing Arts.
Celebrate with an evening of cocktails, dinner and live arts entertainment. The VPA 25th Anniversary Gala will feature intimate performances in the lobby and on stage, and live auction supporting the Marian and John Irish Award for Environmental Art, the Visual and Performing Arts Department Theatre Scholarship Fund and the Rozsa Center's Class Acts Program.
Come dressed for celebration. There will be a cocktail hour (cash bar), full dinner, live music throughout the evening both in the lobby and on stage, an auction of unique arts experiences, artists working during the gala and more.
Tickets for the evening are $75 per person. We will also be selling corporate tables (seating eight) for $1,000. Tickets can be purchased by calling the SDC Ticket Office at 7-2073 or following this link. More information can be found here.