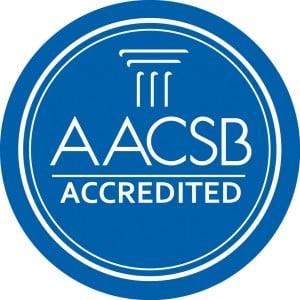 The School of Business and Economics has begun a search for a new dean following Dean Darrell Radson's resignation to accept the position of dean of the Foster College of Business Administration at Bradley University, effective May 1.
The search will follow the procedure outlined in Senate policy 6-11 (procedure 805.1.1). Accordingly, a search committee has been formed. Members are: School representatives Mari Buche, Sonia Goltz, Dean Johnson, Jun Min and Howard Qi; a member from another academic unit on campus, Dan Fuhrmann (ECE); a member of the advisory board, James Trethewey; staff representative Diane Benda. Student representatives include Jacquie Cowling, Undergraduate Student organizations, and Ramesh Thakur, Graduate Student organization. Jill Hodges, of Affirmative Programs, is an ex officio member of the committee.
At the first search committee meeting, Sonia Goltz was elected chair and Dean Johnson associate chair.
"I would like to express my sincere appreciation for Darrell's service to the School of Business and Economics and the University," said Provost Max Seel. "Under his leadership,we have changed curricula, developed new programs including an online MBA program, hired very talented faculty and staff, renewed the School's accreditation and established new endowed professorships. The School is on the path to increased recognition and greatness."
More information will be available on our website shortly.