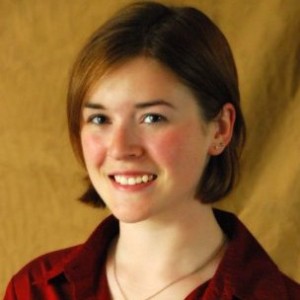 Caitlin Pionke jokingly refers to herself as a "business management major who got a job in the IT department at a chemical company."
Pionke was named the 2011 Woman of Promise for Michigan Tech's School of Business and Economics and has taken full advantage of the honor.  She is a senior in Management and an active student across campus belonging to Beta Gamma Sigma International Honor Society and the International Business Ventures Enterprise among other commitments.  For her, being selected as the Woman of Promise by the School of Business and Economics, opened up possibilities for networking with the Presidential Council of Alumnae (PCA) and landed her a job at DOW Chemical.
Immediately upon receiving the award this spring, Pionke began attending PCA events and developing relationships. The time she spent networking allowed her to identify helpful people who would best assist her in finding employment. Almost immediately Caitlin noticed how important networking was to her job search. She made contacts with DOW Chemical prior to the Michigan Tech Fall Career Fair and was then able to secure follow up interviews—both on campus and on site in Midland.
When thinking about her job hunt, Pionke recalls, "It was a great feeling walking up to the DOW Chemical booth at the Career Fair and having the recruiter already know me. Not only did they know my name but they had also already reviewed my resume which had been sent directly to them by my contacts in the company."
Networking undoubtedly played a large role in her success at the Career Fair.  Pionke noted that for her it wasn't just the day of the Career Fair that was important, but rather Career Fair month.  Prior to the event she sent out resumes to targeted companies and followed up with thank-yous after the fair.  Even though DOW Chemical did not list that they were looking for Business Management majors, Pionke's networking had allowed her to stand apart from the crowd and prove herself worthy of an interview.
Pionke will begin her new job at DOW Chemical in Midland, MI as an Information Systems Analyst on June 18th.  Our School is happy to report that she is living up to her name as the 2011 Woman of Promise.