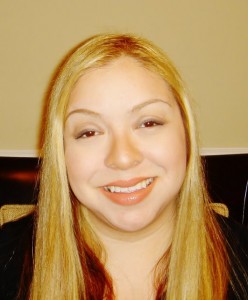 As part of the Visiting Women & Minority Lecturer/Scholar Series, which is funded by the Michigan Tech President's Office and a grant to the Office for Institutional Diversity for the State of Michigan's King-Chavez-Parks Initiative, Dr. Rebecca Gonzales will be on campus April 12th and 13th, 2012.
Please join the School of Business and Economics in welcoming Dr. Gonzales during two events open to the campus community. This is an excellent networking opportunity.
• Student presentation to Economic Decision Analysis class on Friday, April 13 at 12:05pm in DOW 641.
• Research presentation titled, "Credit and Finance Perceptions in Latino Community Enclaves," on Friday, April 13 at 1:30pm in the Academic Office Building, room 101.
Research Presentation titled "Credit and Finance Perceptions in Latino Community Enclaves"
This study analyzes financing perceptions within the Latino community and how these might impact individual entrepreneurship and home-ownership efforts. Prior research on entrepreneurship and home-ownership focuses on factors that might push/pull immigrants into self-employment as well as why immigrant populations choose to reside in ethnic enclaves. Quantifiable factors such as longevity of residence in the United States, educational background, legal status, income, and English language proficiency are found to impact the quality of life of many in the Latino community. However, little research has attempted to garner information on Latino perceptions of their financing possibilities through small business loans or mortgages. This study will compile data from the towns of Robbins and Candor in North Carolina, two towns with a large Latino presence that are attempting to promote economic development and home ownership within their communities. Survey data will provide greater insight into why members of this community might be hesitant to seek out loans and how their perceptions of their personal credit situations might impact their willingness to seek out mainstream financing.