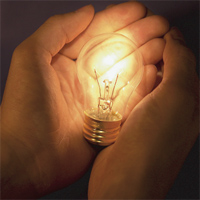 The "Savvy Entrepreneur" Series will host a panel discussion about cash flow management for entrepreneurs from 6 to 8 p.m., Tuesday, April 10, in the conference room of the ATDC, 1402 E. Sharon Ave. Networking begins at 5:30 pm.
The free session, hosted by the Office of Innovation and Industry Development, the School of Business and Economics and the Keweenaw Economic Development Alliance, is free and open to the public.
Every financier, venture capitalist, investor, consultant, banker and successful entrepreneur must manage cash flow, the lifeblood of any old and new enterprise. In this discussion, panelists will offer tricks and tips on understanding and managing cash flow to maximize the effectiveness of a company.
The panel includes:
Pavan Muzumdar, managing director of Pieris Capital and the CEO of MV Software Company
Grace Lee, founder of Logic Solutions
Carolyn Cassin, cofounder and managing partner, BELLE Capital Management.
Debra Christien, partner, B2BCFO®
For more information, contact John Diebel at 487-1082 or at jfdiebel@mtu.edu .