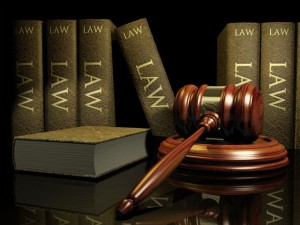 The School of Business and Economics wants to congratulate Coleman Segal for his acceptance into the University of the Pacific, McGeorge School of Law. We're so proud!
Despite being accepted to UC Berkeley out of high school, Segal chose to pursue his undergraduate degree at Michigan Tech.  After visiting his Aunt and Uncle in the Houghton as a child, he has always loved the area. The wild, beautiful surroundings, the opportunity to participate in the vibrant folk music scene, and the impressive academic reputation were all factors in his decision to come to Tech.
After researching universities, he learned of the Economics program at Michigan Tech.  Economics interested Segal in high school because it can be applied to so many different aspects of life.  Segal said, "The study of economics is in large part an effort to understand the mechanics of a functioning society, and so it relates to many different fields. It also provides a good background for law school, which I have planned to attend since high school." 
Segal is a California native and will soon return to his home state to pursue his law degree from one of the top 100 Law Schools in the nation.   Applying and being accepted to five law schools –Marquette University in Milwaukee, University of San Francisco, Santa Clara University, and Albany Law School– Segal selected the University of the Pacific McGeorge School of Law and will begin classes next fall. In addition to their impressive reputation, Segal said he chose McGeorge School of Law based on their location in Sacramento, California.  He finds the area interesting as a center of government, with multiple courthouses at different levels in the immediate area. 
Crediting his experiences with extracurricular activities such as the iOMe Challenge and the Pavlis Institute for advancing his goals of attending law school, Segal noted that Michigan Tech prepared him well for continuing his education.  Mastering skills such as writing and researching papers, in many different subjects, have been instrumental for the pursuit of his law degree.