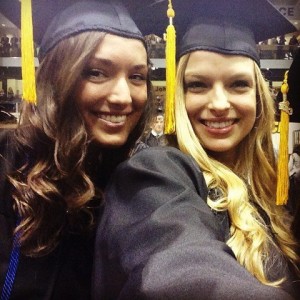 What's a university education worth? That's a question often asked by students, parents and legislators.
According to 2013 rankings recently released by PayScale, Michigan Tech graduates rank 18th in the nation among 437 public universities in the return on investment (ROI) from their degrees. PayScale is a website that compares the cost of a college education to the salaries earned by graduates.
PayScale ranked Michigan Tech in the top 10 for ROI among Midwest schools. ROI is defined as the cost of attending college compared to the gain in income over thirty years of a college graduate over a high school graduate.
This year Tech ranked 77th among all 1,511 public and private colleges and universities evaluated by the website. Michigan Tech's ranking in PayScale's annual report rose from 102 among all universities and 44 among public universities last year.
"This is impressive," said President Glenn Mroz. "It validates what we believe here at Michigan Tech, that we are truly preparing our students to take their place as well-educated citizens, to get jobs, earn good salaries and create the future."
The report listed the typical starting salary of a Michigan Tech graduate at $56,000 and the thirty-year net ROI at $999,300.
In an interview on "The Daily Ticker" on the Yahoo Finance website this week, former Secretary of Education William Bennett said that the ROI is positive only for about 150 of the nation's 3,500 institutions of higher learning. Michigan Tech is one of those 150. Bennett analyzed the ROI of colleges and universities for his book, Is College Worth It?
This article was written by UMC public relations director, Jennifer Donovan, for Tech Today.