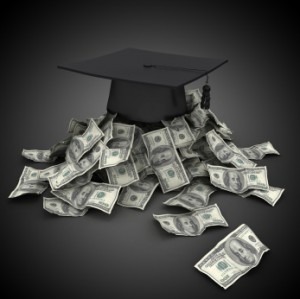 More than ever, students choosing where to go to school review the future earning potential of a university's graduates. But the well-known US News & World Report ranking of colleges and universities doesn't give that factor much weight. They should, says Business Insider, a business website that analyzes financial, media, technology and other industries. So Business Insider combined the US News & World Report rankings of best universities and the Payscale.com college salary report to develop rankings that reflect both reputation and the salaries earned by graduates.
Analyzing several hundred universities and colleges, Business Insider developed two lists of colleges and universities: "underrated" and "overrated." The website termed schools with a lower US News college ranking and higher Payscale.com salary ranking "underrated." These are schools whose graduates rank high on salaries earned but aren't given due credit in the US News ranking.
Michigan Tech made Business Insider's list of the top 25 "underrated" schools, coming in at 22.
Business Insider termed schools with a high US News ranking and low salary ranking as "overrated." These are schools that show up very well in the Best Colleges ranking, but their graduates earn lower salaries than might be expected from their US News ranking.
"We found that most of the underrated schools were engineering and technology schools with relatively low US News rankings but outstanding salary performance," Business Insider notes on its web site.
For the full story, see Business Insider. This story was written by Jenn Donovan, Public Relations Director, for Michigan Tech's University Marketing and Communications faculty and staff newletter, Tech Today.