All business students know the value of a high Return on Investment.  But did you know that Tech graduates may earn a larger Return on Investment (ROI) for their education than their peers hailing from other alma maters?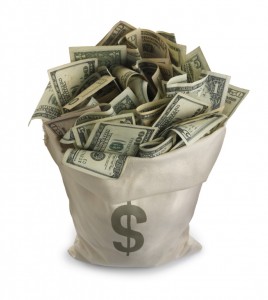 PayScale's recent findings show that out of all of the public institutions in the United States, graduates from Michigan Tech receive the 13th highest ROI in the nation, and the #1 highest in the state of Michigan.  For comparison, Michigan State University was ranked 66th on ROI, Western Michigan University fell in at #177, and Northern Michigan University ranked at #372.
This news doesn't just bode well for alumni wallets; these statistics should directly correlate to an increased demand for Tech graduates.  And those graduates are making big impressions on employers nationwide.  215 companies registered to recruit and interview Michigan Tech students at the spring Career Fair last month!
Congratulations, fiscally responsible Huskies!