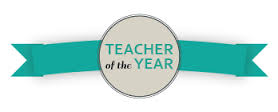 Each year the student body within the School of Business and Economics elects one faculty member as Teacher of the Year. Mari Buche has been selected as the 2013 recipient of the coveted award.  When asked what this award means, Associate Professor of Management Information Systems said, "I am deeply humbled by this award. It is terrific to know that the students appreciate my dedication and commitment to teaching and learning. This recognition is validation that the time I invest in my courses is well spent!"
During her time at Michigan Tech, Buche has proven to be a great asset to the School of Business and Economics.  This is the third teaching award that she has received since joining the faculty at Michigan Tech in Fall 2003. "It never gets old" Buche said playfully before adding "each award is sincerely appreciated." It is obvious that Buche enjoys sharing her passion for continuous learning, especially in the areas of technology and innovation.
Spearheaded by Buche, the Management Information Systems faculty have purposefully integrated experiential learning projects into the curriculum to ensure that graduates have a taste of the entire "soup to nuts" process of IT project development. Recruiters are routinely impressed by graduates of Michigan Tech, citing their ability to add value to projects from Day One! It's all about the skills and talent our students bring to the workplace from their time working on real world systems projects as undergraduates.
The School of Business and Economics continues to innovate- through our curriculum and industry partnerships, we align our degree programs with the ever-changing business environment. "In particular, I try to be a role model for women considering STEM fields. MIS combines the fascination of computing and information systems with business acumen and interpersonal communication," Buche said. The powerful combination of technical and soft skills cannot be overstated.
Michigan Tech has recently announced the roll out of new graduate programs including a Masters in Accountancy and a Master of Data Sciences. These degree programs will create additional opportunities for our students while making them highly marketable and cutting edge. Successful graduates will realize lucrative careers, and many will achieve their dream jobs.  The School of Business and Economics perpetually strives for excellence and superior quality, ensuring both rigor and relevance as we incorporate new technologies enriching academia.
Thanks Mari for all you do for our School of Business and Economics and your students!