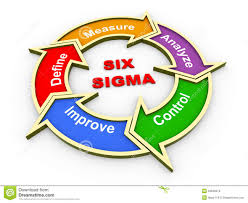 When Portage Health turns some of its problems over to Michigan Tech students, it's a win-win situation. The hospital gets innovative solutions, and the students gain real-world experience.
Business and engineering students from Professor Dana Johnson's Six Sigma and Quality Engineering courses worked with Portage Health on a series of projects last semester, enabling them to apply what they learn in the classroom to real-life situations.
Six Sigma Fundamentals is a course on Six Sigma methodology, a data-driven approach for eliminating mistakes. Quality Engineering covers concepts and methods for quality and productivity improvement.
Johnson worked with Portage Health to find projects that challenged the students to put their classwork into practice.
"My role is to be the customer," explains Mark Randell, director of rehabilitation and sports medicine at Portage Health. "The students meet with us, and we present the project ideas to them, saying 'here is an issue we are having difficulties with.' They act as consultants, investigating it and coming up with more questions, identifying the causes of the problem, and then they put together a plan for making changes."
In one of the projects, the pediatric physical therapy, occupational therapy and speech therapy department was facing an issue with the scheduling of appointments. They had noticed that they had a high cancellation or no-show rate, which was ultimately affecting their bottom line. The goal of the project was to see if the students could find a trend or common problem that explained these cancellations, and then to find a way to change how scheduling is done to address that issue.
Was the problem a particular date or time? What were the reasons for the cancellations? Did the rate go up when appointments were scheduled too far in advance? The students examined all of these questions. The information they gathered was used to implement some changes, and time will tell if the changes show an actual impact on the problem.
Another project took a look at employee transfers. Its goal was to help Portage Health find ways to automate the process of completing employee transfers. Destin'e Clark, a Michigan Tech alumna who majored in Operations and Systems Management and Marketing, applied Six Sigma tools to determine the root cause of inefficiencies and improvement opportunities for the employee transfer process. She is now working with the team to develop and recommend alternatives.
Portage Health and the students found the projects mutually beneficial.
"I have done projects with other departments and the experience working with the students has been fantastic," said Randell. "They are very professional as consultants. It's a win-win for Portage Health and Michigan Tech because the students get real-life experience solving real business problems. The students get to be a part of something useful, and we benefit from getting an outside view."
The projects with Portage gave the students a look at what working in real business situations is like and how to handle themselves, both on the business side and the problem-solving side. "Experiential learning is critical to student experiences," says Johnson. "It does come from more than Enterprises and Senior Design."
The students are also very grateful for the opportunity to have this experience before stepping into their post-graduate careers. "Six Sigma and Lean practices are vital to a company's success," said Clark. "Being able to gain this knowledge and experience while still in school is exceptional and something employers will admire. The information and experience I obtained in this course is very applicable to my career. I currently work in transportation where Six Sigma techniques are used daily in improving our processes."
This story was originally written by Erika Vichcales, student writing intern for Tech Today.