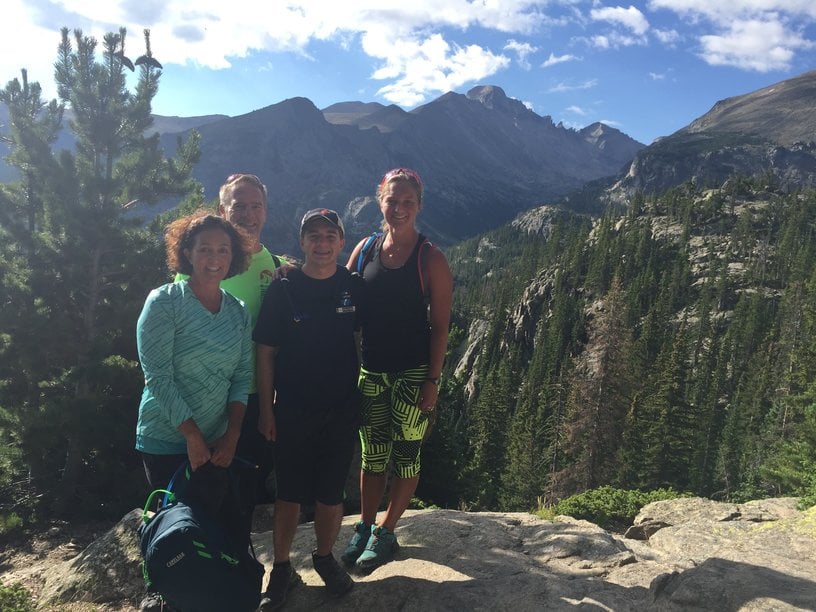 Erin is a second-year accounting student from Traverse City, Michigan. During her search for the perfect university, she recalls looking for school with a prestigious academic atmosphere in a location that would allow her to continue to enjoy the outdoors. In the fall of her senior year, Erin was invited to participate in the School of Business and Economics' Impact Scholarship Competition. At the competition, Erin and her family had the opportunity to meet several faculty members.
This fall, two years after participating in the scholarship competition, the same professors that Erin met during Impact, she now had as instructors in class. They remembered having met Erin and her parents at the competition and were excited to have her in class. Erin says this is just one example of our faculty truly caring about their students.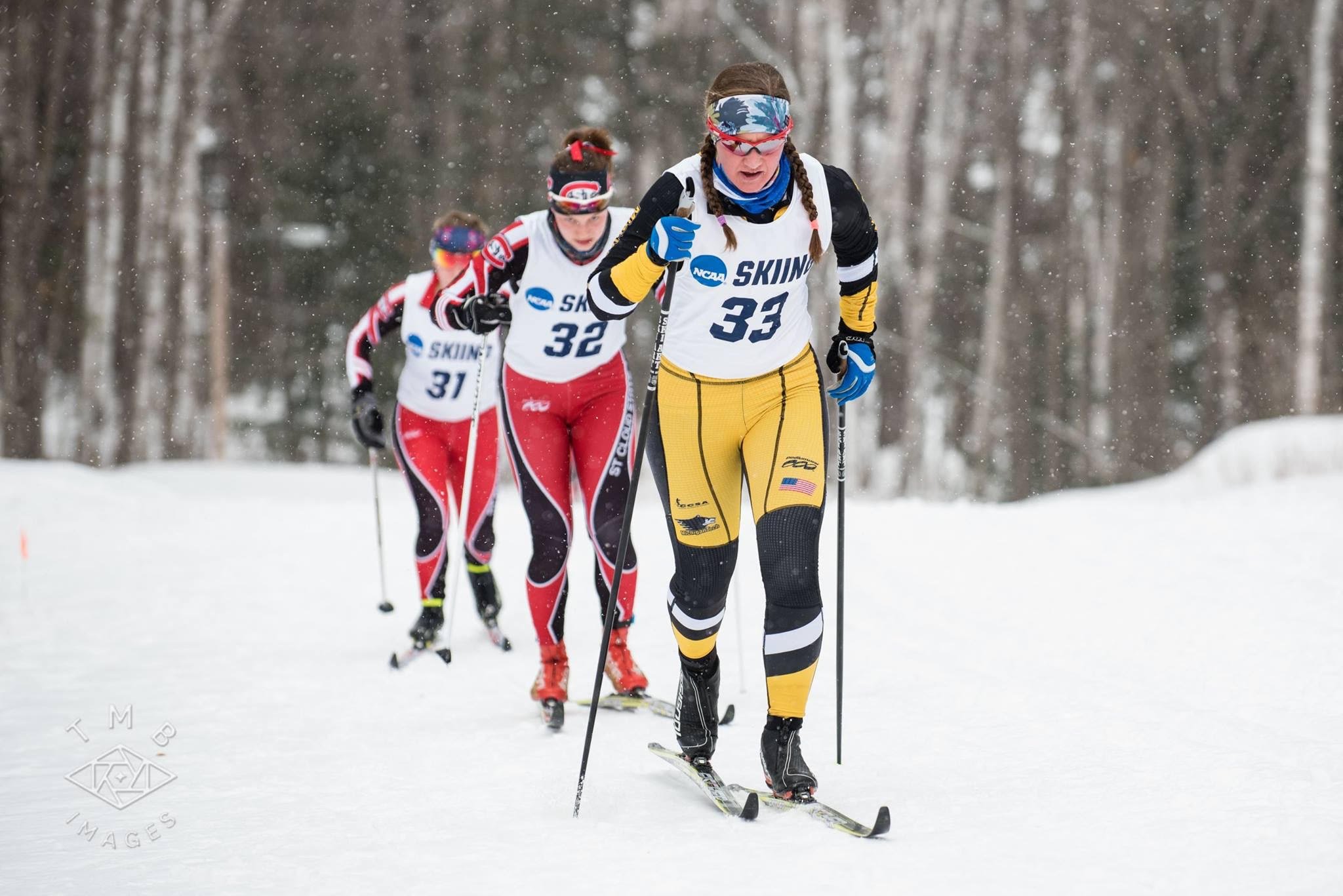 All through high school Erin was an avid runner and skier, but was not sure if she would continue to compete at the collegiate level. During her first year at Tech, she was a walk on for both the Nordic and running teams. Needless to say, she never looked back. Erin has continued as a three season athlete. That means she runs on the cross country team in the fall, skis on the Nordic team in the winter, and runs track in the spring. "Being an athlete really has taught me time management. I need to go to sleep early so I can wake up and be productive in classes and at practice." Traveling many of the weekends throughout the year requires her to stick to a strict study schedule so she is able to make the most out of every day. One of her favorite parts about competing on the home trails is seeing her professors in the crowd. "It is much different for someone to show up to a ski race and stand around in the snow than it is to come to an indoor sporting event and sit comfortably in the stands." Erin says she can't imagine what she would do with all her time if she wasn't involved in athletics.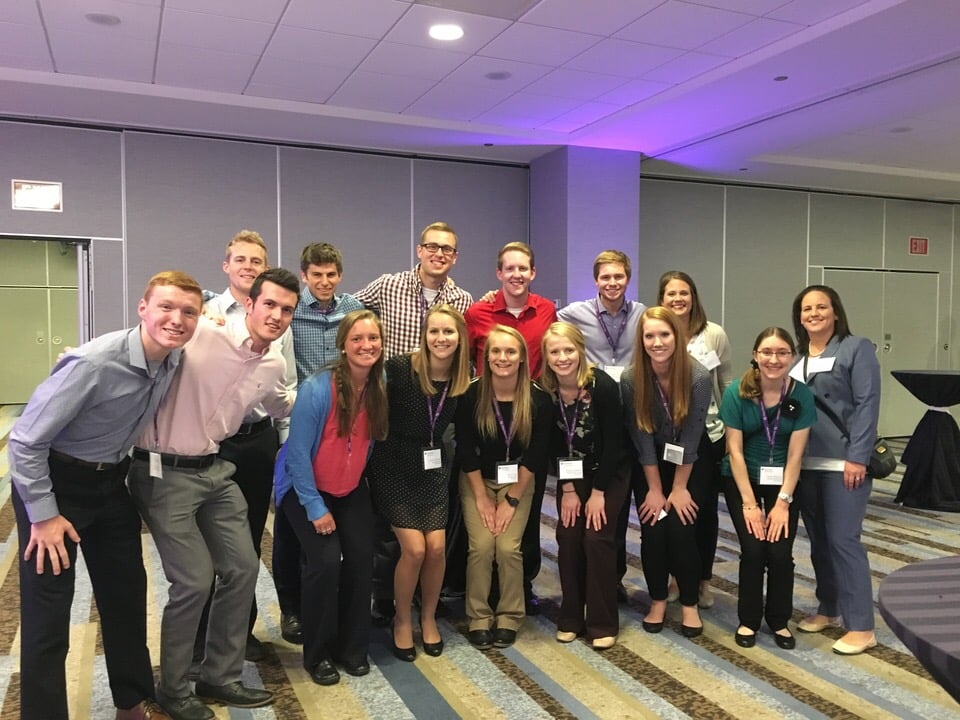 While being a student athlete does take up on average 15 hour a week (plus travel), Erin has also made time to get involved in an academic organization, Kappa Sigma Iota (KSI). KSI is a student organization dedicated to helping students gain an understanding of the business world through networking, guest speakers, and CPA/industry tours.  In her first year at Michigan Tech, Erin went on a trip to Minneapolis with KSI. They visited a few companies and firms including Caterpillar, the Federal Reserve Bank of Minneapolis and Grant Thornton. After their tours, she sent a follow up Email to Grant Thornton thanking them for the experience, and mentioned she was interested in exploring a career with a CPA firm.  The representative from Grant Thornton got back in touch with Erin and invited her to participate in a four day recruiting conference known as Grow with Grant Thornton. In July, she headed to Chicago with other college students where they were exposed to Grant Thornton's services lines such as audit, tax and advisory. Shortly after the program ended, Erin was offered an internship for the following summer. Erin is excited to spend this summer in Minneapolis where she will work as a tax intern.
While Erin is only half way through her second year, she knows she will pursue the Accelerated Accounting (MS) Michigan Tech and take the CPA exam. We are excited to see what the coming years have in store for her!
If you'd like to learn more about Erin, or get in touch with her check her out on ZeeMee!