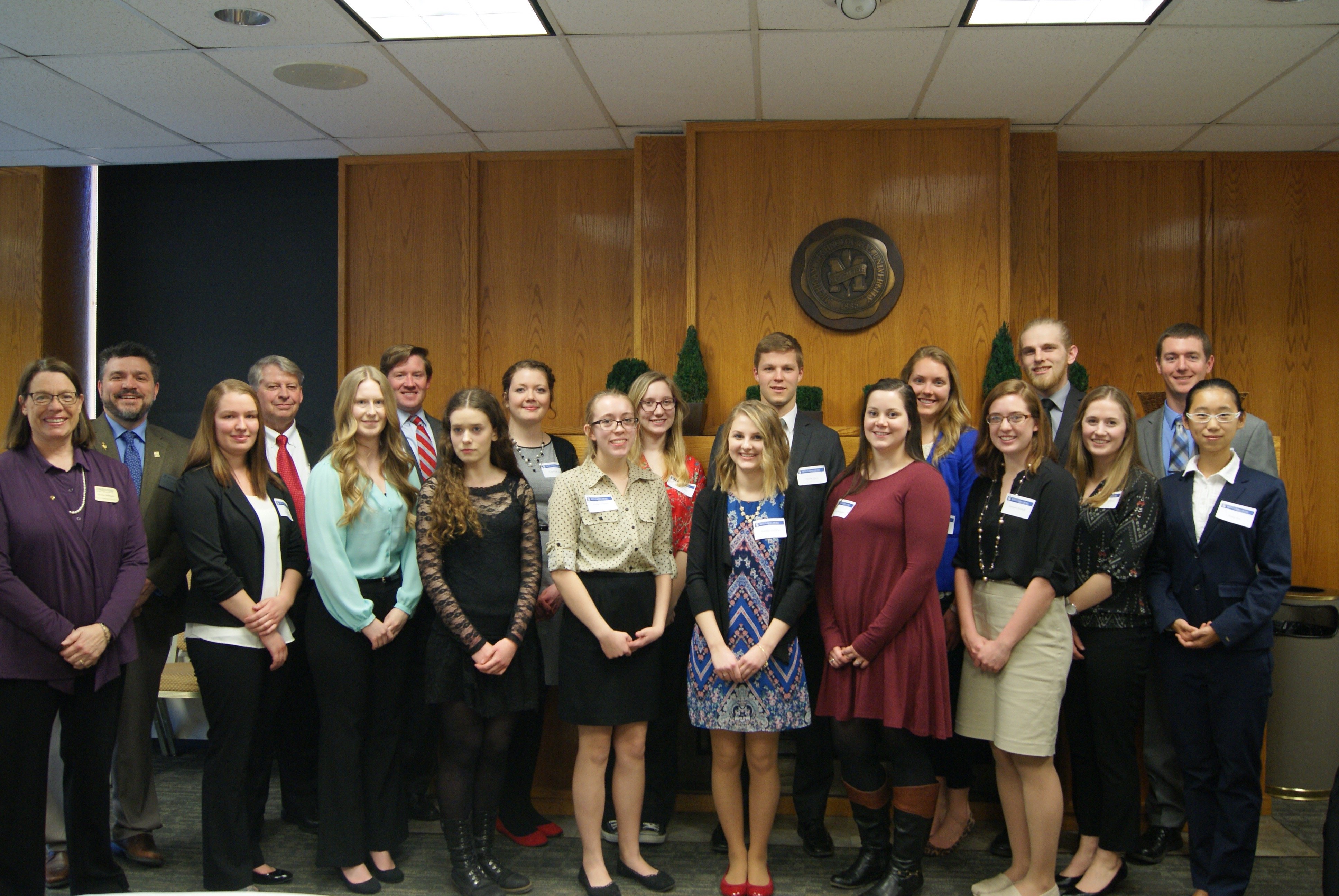 On Tuesday, April 4, 2017, the Michigan Technological University chapter of Beta Gamma Sigma inducted 17 new members.  Beta Gamma Sigma is an international honor society that recognizes the top 10% of undergraduates and the top 20% of master students.  Michigan Technological University's Chapter Advisor is Senior Lecturer, Sheila Milligan. This year's inductees are as follows:
Seniors
Leslie Ditlow, Kalli Hooper, Kelsie Nummilien, Nyomie Olson, Anne Raisanen, Brenna Thompson
Juniors
Tanner Flatt, Devin Kero, Emma LaFleur, Kayleigh Lake, Jackson Pundt
Masters
Jannah Brandt, Tessa Haapapuro, James Schmidt, Nicholas Steffey, Dong Xia
Each year, SBE faculty who are a part of  Beta Gamma Sigma choose an additional faculty member to induct into the society. This year, Professor of Practice, Russ Louks was inducted.
Beta Gamma Sigma Faculty Members
Dr. Mari Buche, Dr. Sonia Goltz, Dr. Dana Johnson, Dr. Dean Johnson, Mr. Bryan Lagalo, Ms. Sheila Milligan, Dr. Junhong Min, Dr. Paul Nelson, Dr. Emanuel Oliviera, Dr. Howard Qi, Mr. Joel Tuoriniemi, and Dr. Jeffrey Wall