By Mark Wilcox, University Marketing and Communications
Roger Woods (engineering management faculty) and Teresa Woods (Math) often travel during the holidays. For a while now the Woods have been looking for a way to make a donation related to residential life, when the idea of helping students traveling home for the holidays came to mind.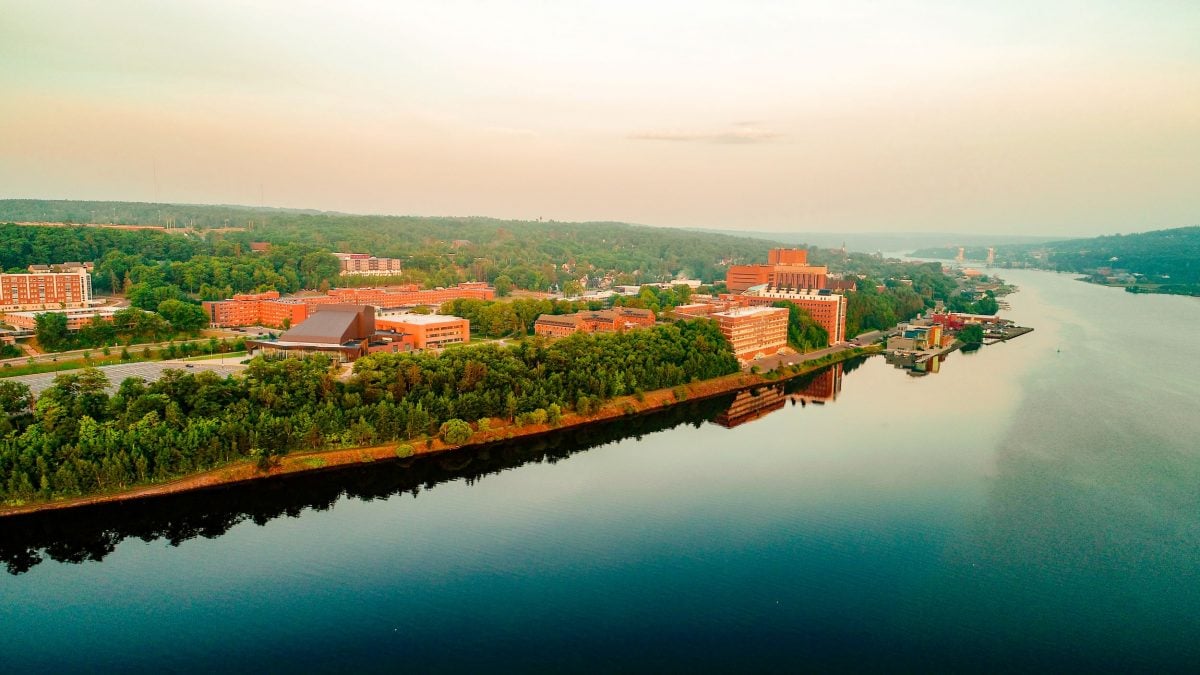 "In our various Thanksgiving and Christmas travels we have always gone through gallons of washer fluid heading downstate or to Wisconsin," Roger Woods says. "We recognize that most Tech students do the same but may not have factored washer fluid into their plans. We came up with the idea of donating cases of washer fluid to the residence halls for whomever needs it."
The Woods reached out to Auto Value of Houghton which sold them 100 gallons of washer fluid at cost. The washer fluid will be available beginning today at the desks of each residence hall.
Joseph Cooper, director of Student Financial Services, is also interim director of Residence Education and Housing Services. He applauds the Woods for their creative donation. "Many of us have been in the predicament where we're struggling to get to the next gas station to fill up on washer fluid. This is an incredibly generous idea and we appreciate Roger and Teresa supporting our students in this unique way."
Gallon bottles of washer fluid are available for students on a first-come, first-served basis along with a wish for safe travels from the folks who donated them. "From your fellow road trippers, R & T Woods — Be safe."