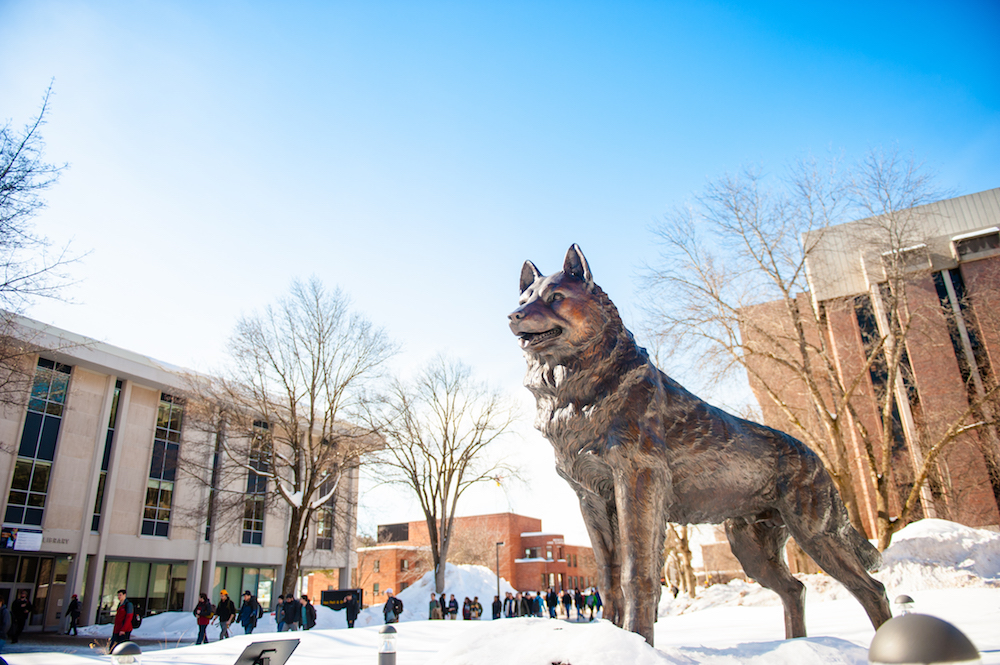 Attempts to limit the spread of COVID-19 have closed schools, suspended face-to-face classes at many universities (including Michigan Tech), closed restaurant dining areas, and are causing countless events and functions to be canceled.
The markets have been extremely volatile (rapidly changing) in the past few weeks and will likely continue to be until the effects of the virus level out and normalcy is restored to the financial system (the President indicated yesterday that this could be sometime in summer).
The bull market (remember, a bull market is when the market continually goes up, whereas a bear market is when stocks are dropping), one of the longest in history, was still going strong a month ago. However, in just a few weeks, things have taken a major turn. Last Monday, the S&P fell 7.6 percent in one day; that's the biggest drop since 2008. Stocks then rebounded on Wednesday and fell again (by 9.51 percent) on Thursday. On Friday, they soared by over 9 percent again.
For a bull market to turn into a bear market, the market needs to drop 20 percent over a period of time. The Dow, S&P, and Nasdaq all ended their historic 11-year bull run last Wednesday and Thursday, with stock prices less than 20 percent than they were just a month before.
Typically, a bull market turning into a bear market is an indicator of a looming recession, but this is not always the case. Prior to market disruptions from the Coronavirus, the US economy was booming with 50-year low unemployment, a 20-year high in household income, and record-low interest rates. It is yet to be seen if the Coronavirus will propel us into a recession, or if the markets will rebound following these unprecedented times.
Of course, this is not the first time the markets have seen huge fluctuations. You may remember learning about the Great Depression, the financial crisis of 2008, and the dot-com bubble in your classes. All of these events triggered detrimental effects on the stock market, but the market recovered from each event. There is yet to be an event in history where the market could not recover—with time.
We know many students are out of school right now. Keep following the markets and making trades! This is an excellent time to learn how the markets react in times of distress and is a great time to practice virtual collaboration, a useful skill for anyone. We recommend using a video conferencing software, such as Zoom, to meet with your team and discuss your trading strategies.
For this week's video, Laura Connolly, an assistant professor of economics at Michigan Tech, discusses economic indicators and how investors can use them to gauge their investment decisions. Please note, the rates and indicators in this video are as of October 2019; however, the information surrounding how to read and interpret these ratios is correct.