Emily Kughn is a second-year student in Michigan Technological University's College of Business, dual majoring in marketing and management with a concentration in supply chain and operations management. The Horton, Michigan, native is also a member of the American Marketing Association. Below is her piece about what it's like living and learning on campus during the COVID-19 pandemic.
Walking onto campus to start my first year, I felt a huge mix of emotions: happy to start a new chapter, sad to leave my family and friends back home, anxious about what's to come, and excited about my new independence. Just like any other first-time college student, I had my guesses about what college might be like, but I really had no idea what to expect. I can assure you the last thing I anticipated was a global pandemic!

Fast forward now into my second year at Michigan Tech—my everyday campus life looks much different than it did last year. Obviously, I wish more than anything that this virus never existed, but I've learned to forge a new path and create a new normal.
The sense of community on Michigan Tech's campus is especially strong this year. We've found creative ways to come together and show support for one another. Since we can't attend sporting events, have large gatherings, or socialize much outside of class, it makes the interaction we do get extra special. My favorite ways to safely socialize now include our outdoor movie nights, bonfires, going on hikes, and Zoom calls with my friends.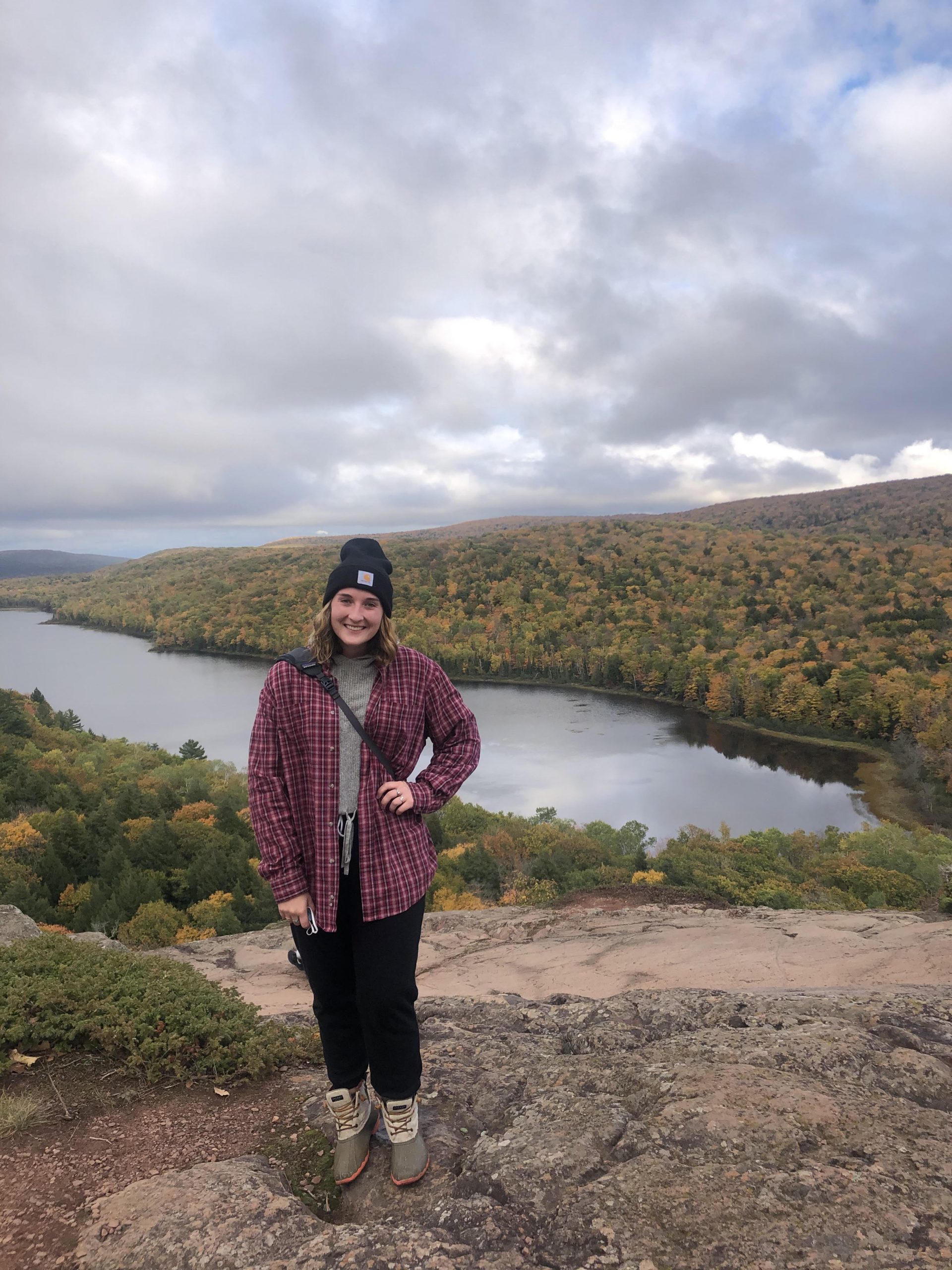 In order to thrive in online classes, I find it vital to establish a routine to stay organized. I treat my classes the same way I would if they were all in person. I make sure to mask up and head to the library at least twice a week in order to get a change of scenery while studying. I am also still very much involved in student organizations, which keeps me busy.

In the American Marketing Association, we participated in a virtual marketing competition and the Women's Rugby Club competed against our conference in a virtual season. My student org involvement has been a major blessing; being able to stay connected with others in new ways while also staying involved in things I enjoy.

The most challenging part of the year so far has been not being able to attend all classes in person, not being able to see all of my friends, trying to meet new people, and constantly dealing with the many unknowns.
Finding opportunities to learn and grow given our current circumstances is important. Living and learning on campus during a pandemic definitely comes with challenges. However, I am thankful to be on the campus I love, still doing the things I enjoy (even if virtual for now).