Jaylen Body is no stranger to scholarship applications. The Warren, Michigan, native who attended Chandler Park Academy was a finalist in both the Impact Scholarship and Leading Scholar events on campus earlier this year.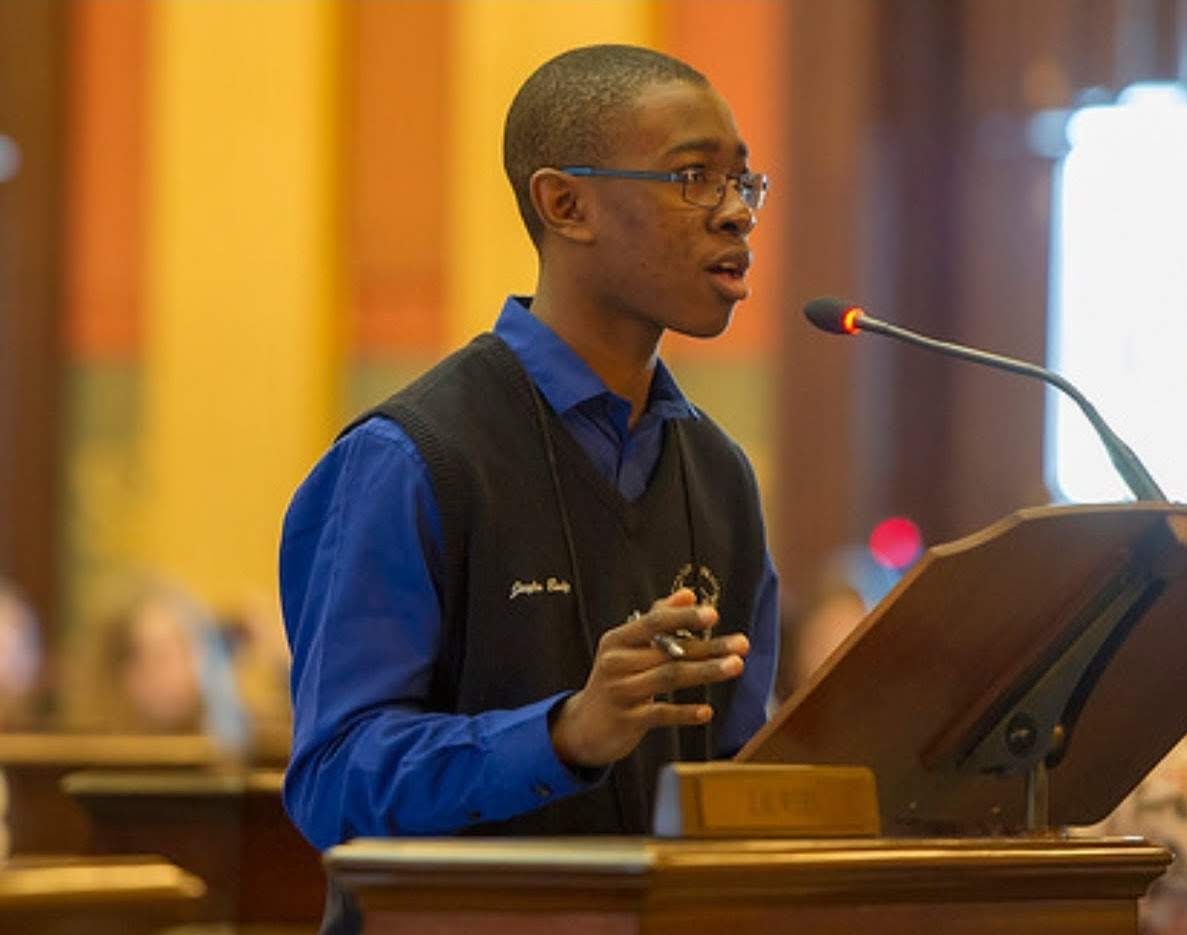 The two competitive awards served as a warm up for Body who would later learn about the Gates Scholarship from his college counselor.
Funded by the Bill and Melinda Gates Foundation, the Gates Scholarship is intended for minority and low-income, college-bound students. Body was one of 300 students to earn a full-ride award out of an applicant pool of nearly 35,000 across the nation. The three-phase scholarship process began back in summer 2020, culminating in a five-day virtual conference in spring 2021.
"The Gates Scholarship is a foundation for my future; putting 'Gates Scholar' on my résumé makes me stand out as a driven and determined person, and that makes me feel incredibly proud," Body says.
Jaylen began his college search early. By the 10th grade he was sold on Tech's business program and already connected to many faculty and staff on campus. "I knew I wanted to go to a college with an atmosphere that was not only academically innovative but also made me feel comfortable for being different."
Browsing YouTube, he found "Jack's Vlogs." The quick-hitting, student-produced videos gave him a preview of Tech's atmosphere. "Those videos really made me fall in love with campus," he adds.
For Body, who is pursuing a dual major in accounting and management, his goals on campus go beyond simply earning a degree. "I truly hope to make as many contributions as I can to help foster the growth of Michigan Tech. It's my second home and I want it to be the best it can possibly be."

About the College of Business
The Michigan Tech College of Business offers undergraduate majors in accounting, construction management, economics, engineering management, finance, management, management information systems, and marketing, as well as a general business option. Graduate degrees include the TechMBA®, a Master of Engineering Management, a Master of Science in Accounting, and a Master of Science in Applied Natural Resource Economics.