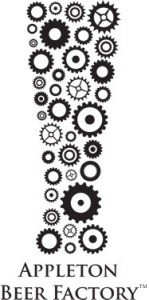 Engineering+Business=Beer
Perhaps inspired by our own Keweenaw Brewing Company (Dick Gray '82) and Schmoz Brewery in Grand Rapids (Chas Thompson '91), a couple of husband-wife alumni teams are bringing craft brewing to two different locales: Appleton, Wisconsin, and Zeeland, Michigan.
We caught up with them as they branch out in new careers and take a shot as business people.
Mairi (Smith-Risk) Fogle '09 and Ben Fogle '08 are the Appleton brewers, Ben is a brewer and production manager, and Mairi is the marketing director.
"Between the two of us, we have taken on a large share of the responsibilities, but there are many other people involved as well at varying levels of ownership," Mairi says. "Ben's dad (Jeff) is the president of the organization and Ben's stepmom (Leah) is the chef."
Other alumni are involved: Carl Pierce '08 is also a brewer/owner and Evan Zaborski '10 is an owner and part of the construction crew.
"We are building the twenty-barrel brew system, kitchen, and bar ourselves in what used to be an auto parts shop on College Avenue in Appleton," Mairi says. "We are optimistic that we can open this summer, and we we will have a full bar in addition to the beer, but our primary focus will be on our beer."
She said her menu will be a beer-centric, with all food will having beer in it or will go well with beer.
"We are very focused on educating our customers on craft beer and being transparent in everything we do," Mairi said. "We will have the brew system visible through floor to ceiling windows, and the distribution line and kitchen will be visible through large windows that we've pulled out and restored during the renovations."
They've focused on sustainability, too. They've re-used much of the wood torn out of the building for tables and benches, recycled steel for our equipment, and using the spent grain for bread and will be giving the rest to local farmers as feed for their animals. They are on Facebook.
Across Lake Michigan in Zeeland (southwest of Grand Rapids), Nate '05 and Laura '05 Gentry are converting a 115-year-old building downtown into a restaurant and brewpub called Tripel Root (www.tripelroot.com).
Zeeland might be considered a unique place to start, since they just reversed their alcohol sale ban in 2006.
But, times have changed, and accenting their family-friendly focus, Tripel Root will be open for lunch and dinner Monday through Saturday. Tripel Root will also offer artisan stone breads made with spent grains left over from the brewing process.  It will serve its own beer along with wine and "guest taps" from other microbreweries.
Nate's interest in brewing started early.
"He was home brewing while we were at Tech," Laura says. "We lived in one of the subdivisions up the hill from Shopko. Nate also was a bartender at The Library for a few years."
Tripel Root aims to bring more people to the downtown area. "We love the Zeeland community and look forward to working with the city and local businesses and organizations," she said. The last use for the building was a bank, and the drive-through will be replaced with a door and outside seating area.
They have been working hard.
"After a weekend of working on demolition, we filled our first 20 yard dumpster and have made progress on taking down the inside walls," she says.
They are also working on fundraising.
"If anyone is interested in an opportunity to be a part of our Founding Members Mug Club, contact us at info@tripelroot.com."
Are there any other alumni brewers out there?
This story was originally published in the TechAlum Newsletter.