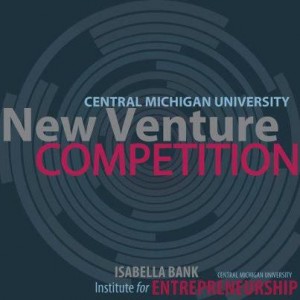 Two teams of Michigan Tech students won more than $20,000 in the annual New Venture Competition held at Central Michigan University recently.
Northern Aquaponics won $10,000 in the Best Technology category, and Upland Nanotech won $10,000 for Highest Growth Potential and $500 for second-place pitch.
"We had five strong teams competing in a field of 2Y," said School of Business and Economics Dean Gene Klippel. "All the teams benefited greatly from the experience of presenting their ideas and receiving valuable feedback from the outstanding panel of judges who participated."
First place and $30,000 went to Solar Cycle Lights LLC, a student team from Central Michigan.
Upland Nanotech was founded by Thomas Daunais, an electrical engineering major, whose company developed a rapid-sensing technology used for food pathogen detection and drug-level concentration that has the ability to yield results within 20 minutes.
"The first thing we're going to do is going to take the winnings and leverage another $55,000 out of it," he said. "We'll use the $65,000 we'll have to make an E. coli sensor prototype."
He said the competition, attended by many business and industry professionals, helped his group network and convince others to believe in their idea.
"We got feedback from the judges that we have an interesting concept, a solid business plan and an overall very intriguing technology," Daunais said.
Northern Aquaponics, specializing in growing plants and raising fish in indoor environments, won the $10,000 award for Best Technology.
"I think we have done a lot of work to pinpoint our target market and refine our business model to make it more viable," said Josh Krugh, an economics major and the company's cofounder. He also thought the judges at Central gave good feedback, not just to his team, but to all of the teams.
"There were so many people there willing and able to help all of us," Krugh said. "I can't tell you how many people stopped me throughout the day to give us suggestions and talk about our business. It was definitely a rare opportunity to be in a room full of so many successful businessmen and women."
He said Northern Aquaponics will use their prize money to build partnerships and company business models.
Twenty-seven teams from Central Michigan and Michigan Tech competed in the daylong event for awards ranging from $500 to $30,000. Panels of 60 judges representing business leaders and entrepreneurs from throughout Michigan and the region evaluated the team presentations based on several factors, including the quality of the idea, strength of the management team and the business plan.
Upland Nanotech and Northern Aquaponics also won second and third place, respectively, at the Fourth Annual Bob Mark Memorial Elevator Pitch Competition on the Michigan Tech campus in November 2012.
This story was originally written by by Dennis Walikainen, University Marketing Communications senior editor, and published in Tech Today.