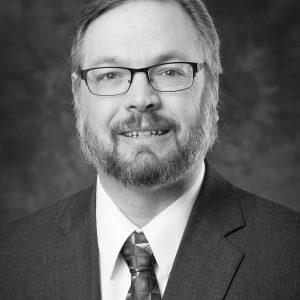 The Colleges of Computing and Engineering invite the campus community to a lecture by faculty candidate Leo C. Ureel II on Tuesday, March 24, 2020, at 3:00 p.m. The title of Ureel's lecture is, "Critiquing Student Code by Identifying Novice Anti-patterns."
Join the online Zoom meeting here.
Ureel is a senior lecturer and PhD candidate in the Computer Science department at Michigan Tech. He has been teaching at the college level for 10 years, and he has over 20 years of industry experience in developing software for engineering, artificial intelligence, and education.
Ureel's research focuses on a constructionist approach to introductory computer science that leverages code critiquers to motivate students to learn computer programming, with less cognitive overhead than is usually associated with learning programming and computation. In particular, he is developing critiques tools designed to provide students with feedback on programming assignments in ways that are similar to human instructors. Critiquer systems can be used to engage students in test-driven agile development methods through small cycles of teaching, coding integrated with testing, and immediate feedback.
Ureel's work has provided him the opportunity to develop rich collaborations with researchers across the U.S. and in the U.K., Europe, and Africa, and he recently led an ITICSE working group of international researchers. Ureel teaches CS1 and CS2 courses, primarily to first year students, in which he works to broaden students' views of computing, ground them in a programming language, and teach them problem solving skills. His research has has been supported by NSF, Google, and NCWIT.
Download