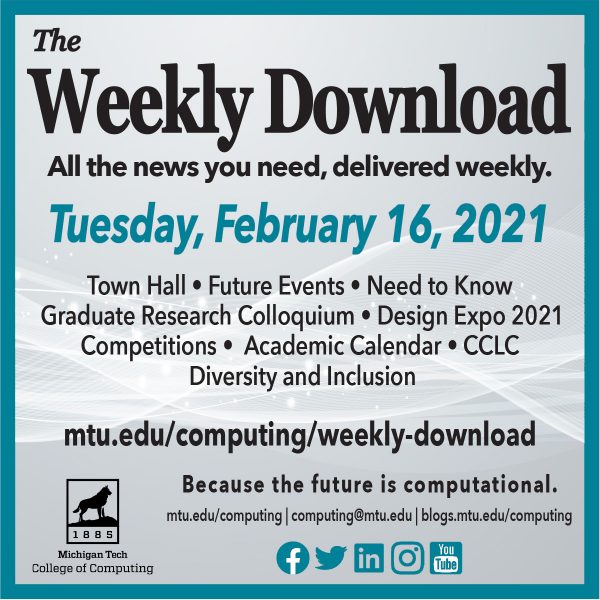 All the news you need, delivered weekly.
Greetings, students! We've been sending you a lot of emails. So, to free up your @mtu inbox for other important messages, we've launched this weekly newsletter.
We'll send it to you each Tuesday afternoon, and it will include all the College news you need to know.