---
College of Computing faculty member Nathir Rawashdeh represented Michigan Tech and Michigan's Upper Peninsula as part of a Michigan delegation attending the 2022 Hannover Messe industrial development trade fair. The event took place from May 29 to June 3 in Hannover, Germany. Started in 1974, the Hannover Messe is one of the world's largest industrial development trade fairs with around 6,500 exhibitors and 250,000 visitors.
As part of the conference's Michigan Pavillion, the College of Computing showcased Industry 4.0-relevant study programs at Michigan Tech focused on industrial automation and robotics, mechatronic systems, cybersecurity, informatics, data science, augmented and virtual reality, AI, and more.
College of Computing representation at the fair was coordinated by Applied Computing (AC) department chair Daniel Fuhrmann and Nathir Rawashdeh, AC assistant professor. Their objectives included learning about the latest production industry trends to inform upgrades to Applied Computing laboratories and study programs, networking with Michigan-based and international companies, and talking with German universities about student and faculty exchange and research collaborations.
The Michigan Pavillion was sponsored by the Michigan Economic Development Corporation (MEDC) and Automation Alley. A number of Michigan-based companies were also represented.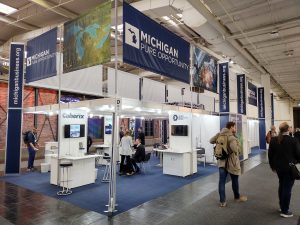 The Michigan Pavillion at Hannover Meese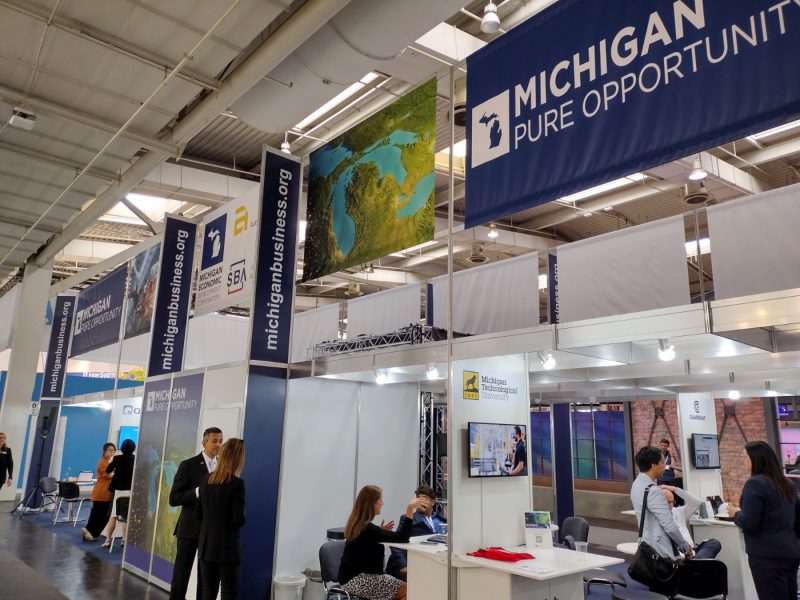 The Michigan Pavillion at Hannover Meese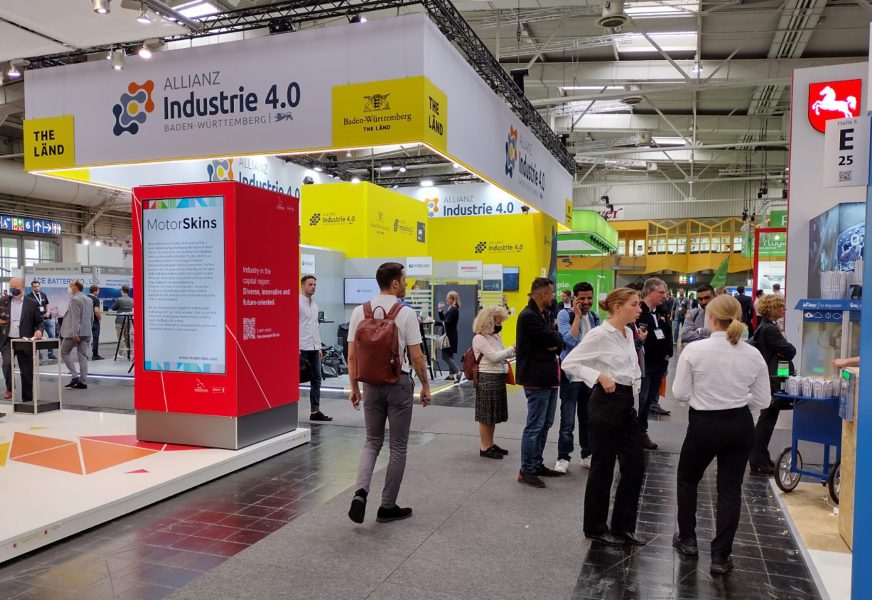 The Michigan Pavillion at Hannover Meese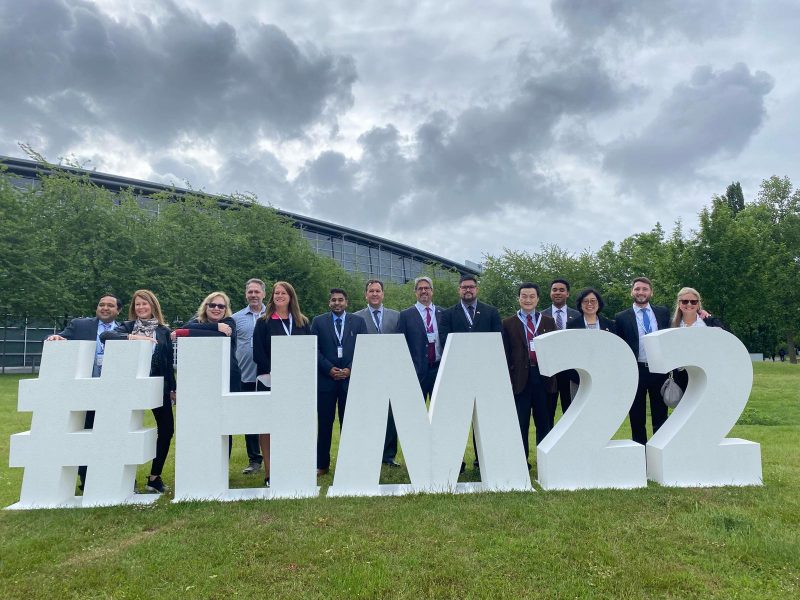 Michigan Representatives at Hannover Meese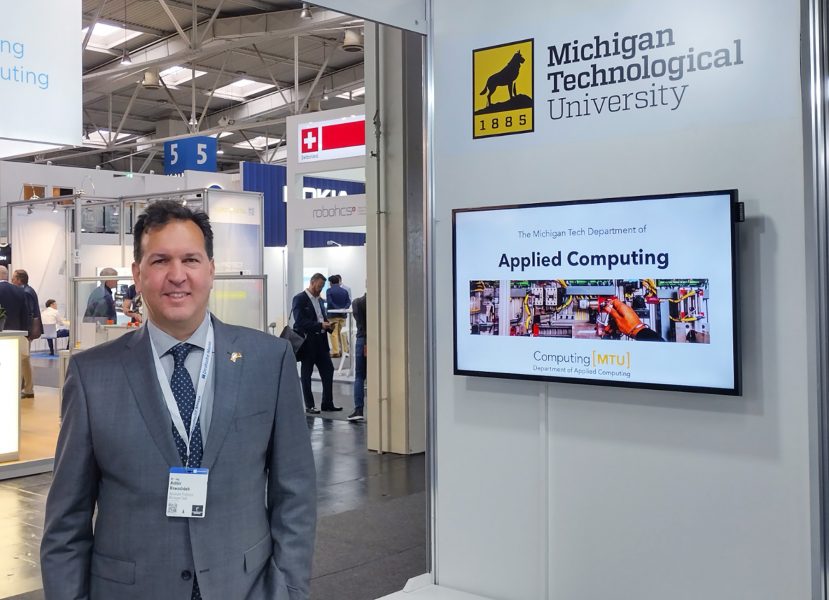 Nathir Rawashdeh at Hannover Meese