---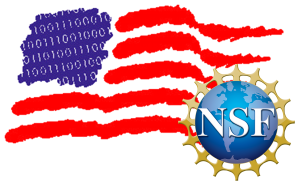 Do you want to help defend the nation's digital frontier?
The NSF CyberCorps Scholarship for Service (SFS) program will help you get ready for an exciting career in cybersecurity.
To learn more, attend an informational session on November 1, 2022, at 7:00 p.m. in Rekhi Hall, Room 113.
The SFS program provides full scholarships for two or three years to support cybersecurity undergraduate and graduate education. In return for their scholarships, following graduation recipients agree to work in a position related to cybersecurity with the U.S. government for a period equal to the length of the scholarship.
This year's application window for the 2023 CyberCorps cohort is from January 1 to February 2, 2023. The new cohort will receive CyberCorps scholarships starting in fall 2023. Scholarship opportunities are limited, and early application is strongly recommended.
The following majors are invited to apply for the Scholarship for Service program: the B.S. degrees in Computer Network and System Administration, Computer Science, Software Engineering, Computer Engineering, Electrical Engineering, Management Information Systems; and the M.S. degree in Cybersecurity.
CyberCorps® Scholarship for Service (SFS) is a national program designed to recruit and train the next generation of information technology professionals, industrial control system security professionals, and security managers to meet the needs of the cybersecurity mission for federal, state, local, and tribal governments.
Questions? Email sfs@mtu.edu.