---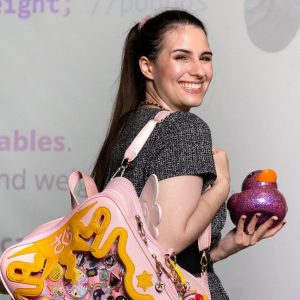 The Department of Cognitive and Learning Sciences (CLS) will host Department of Computer Science and CLS Assistant Professor Briana Bettin at the next Applied Cognitive Science and Human Factors (ACSHF) forum Monday (Nov. 14) from 2 p.m. to 3 p.m. in Meese 109 and via Zoom.
Bettin will present her research, titled "Faceting Futures: Making Change With Programming, Pedagogy, and Punks."
The full abstract and Bettin's bio can be found on the Cognitive and Learning Sciences News blog.
Bettin is a member of the Institute of Computing and Cybersystems' (ICC) Centers for Computing Education (CompEd) and Human-Centered Computing (HCC).