---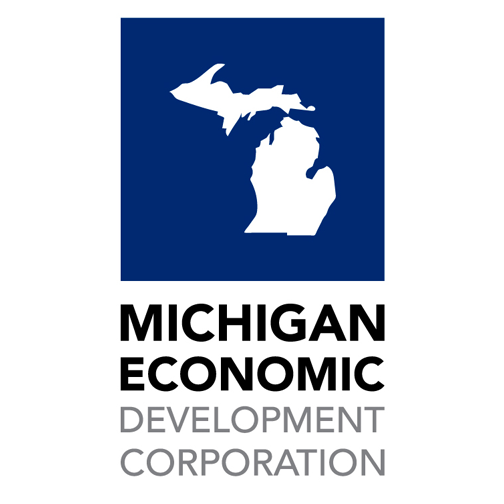 On March 1, 2023, at a press conference hosted by the Michigan Economic Development Corporation (MEDC), Lt. Gov. Garlin Gilchrist officially announced the Michigander EV Scholars Program, an initiative of the Talent Action Team, a public/private consortium convened by the MEDC.
"We are excited … to unveil what we're calling the Electric Vehicle Scholars initiative, the largest campaign ever in Michigan to recruit the talent and build the jobs in Michigan's electric vehicle sector," Gilchrist said at the press conference.
"Gov. Whitmer and I are dedicated to continuing to progress and make sure that Michigan leads the future of mobility and electrification like we have for the last 100+ years," Gilchrist said.
Gilchrist noted that Michigan is home to the 5th largest advanced manufacturing workforce in the country, the state has the most engineers per capita in the country, and Michigan's research and development capacity is second to none.
"Last year we attracted more than 14 billion dollars in electric vehicle and battery investments, and we've announced more than 35,000 new jobs in the automotive sector," he said.
But at least 3,000 jobs are unfilled in Michigan's electrification and mobility sector. Gilchrist said that filling these jobs will be critical to not only Michigan's success, but the future of mobility and how that technology is developed, designed, manufactured, and deployed domestically.
And this is where the Talent Action Team (TAT) and the EV Scholars program come in.
The EV Scholars initiative will award scholarships of up to $10,000 to 350 top tech students at participating Michigan universities when they commit to signing a 12-month post-graduate letter of employment with one of the TAT private sector partners in the EV and battery tech industries. TAT's corporate partners include Bosh, Ford, General Motors, Next Energy, and more.
The Michigan universities partnering with the MEDC and the EV Scholars program are Michigan Tech, Michigan State, and the program the University of Michigan.
Dennis Livesay, Dave House Dean of Computing, said, "Michigan Tech has always been a strong supporter of the Michigan-based automobile industry and we are eager to partner with MEDC's Talent Action Team and the EV Scholars program to help Michigan stay at the forefront of the EV industry."
"Through the development of cutting-edge technologies and our strong academic programs, Michigan Tech is helping support a new generation of EV leaders who will usher in a new wave of safer, cleaner, and more accessible ways of moving people and freight," Livesay said.
On the EV battery research front, Livesay noted that MTU recently received over $18 million in federal research grants to develop and extend the technologies need for the recycling and reuse of EV batteries. This faculty-initiated research will help ensure that Michigan has a steady and sustainable supply of batteries going forward.
"We also want to make sure that no one gets left behind," Livesay said. "We are also eager to work with the Talent Action Team to develop and deliver professional training programs, both upskilling and reskilling, that will help our most precious resource, our people, continue to have opportunities throughout the state."
Livesay noted that In 2019, Michigan Tech announced a not-insignificant reorganization of the university, which resulted in Michigan's first and only College of Computing.
"We did this to make sure that the state has access to the critical talent needed in the areas of software development, computer science, cybersecurity, AI/ML, and all the related disciplines," he added. "The EV industry, and frankly every company located in the state, desperately needs talented professionals in these areas."
"What that means is that the College of Computing reflects, and is a result of, Michigan Tech's commitment to being a leader in the Fourth Industrial Revolution," Livesay said.