Embedding fonts in your pdf file allows anyone who opens your file to see the document as you intended.  If you don't embed a font, the pdf viewer will substitute a font if it is not available on the computer viewing the document, and the result usually isn't what you intended.
To determine if all of your fonts are embedded in your pdf file, open your pdf file in Adobe Acrobat or Adobe Reader.
From the File… menu, select "Properties…"
From the Document Properties dialog box, click on the "Fonts" tab, which is circled below.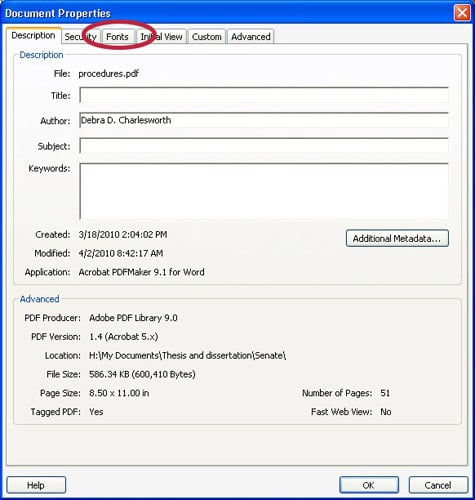 On the fonts tab, the words "Embedded Subset" or "Embedded" must appear next to each font, as shown in the example below.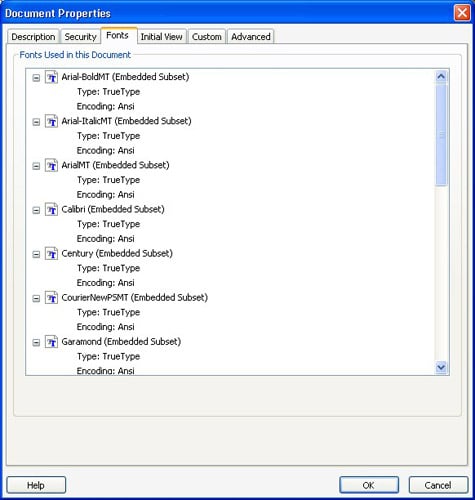 If a subset of a font is embedded, this means that only the characters used in that particular document are embedded. This is acceptable for a thesis or dissertation, because these documents will not be edited in their pdf form. If you expect someone to be editing the pdf file in the future, embedding the entire font is a good idea.