Monday, March 22, 2021 6-7 p.m.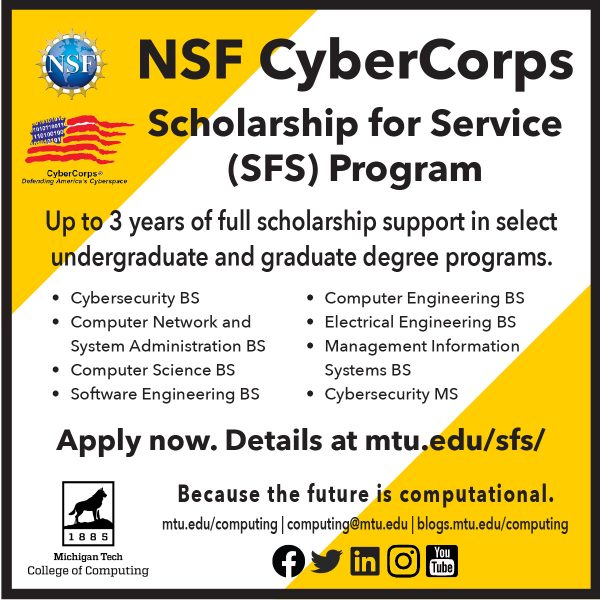 An exciting scholarship opportunity has been announced for Michigan Tech students who wish to pursue cybersecurity-related degrees and work for government agencies after graduation.
Two informational sessions will be presented, on March 22 and March 30, both from 6:00 to 7:00 p.m. EST, to help students complete the application process for the CyberCorps: Scholarship for Service (SFS) Program.
Both sessions will provide the same information. Prior registration is required. Following, you will receive a confirmation email and instructions for joining the session.
View the blog post here: https://blogs.mtu.edu/computing/2021/02/19/info-sessions-for-cybercorps-scholarship-are-march-22-march-30/
More info about the SFS Program: https://www.mtu.edu/sfs/