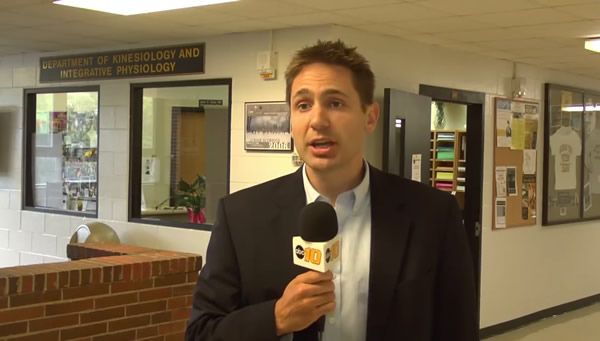 Two powerhouses in the Keweenaw…Michigan Technological University and the Portage Health Foundation…are teaming up for a healthier community. The foundation will invest $2.5 million over five years with Michigan Tech investing about twice as much to enhance health and medical programs at the university. Money will also go toward education in the form of scholarships in health–related fields. These investments will lead to advancements in local community health.
MTU's Associate Dean of the College of Science & Arts Jason Carter said, "We deliver education in health that is applicable to medical school, to PT school, to industry and a lot of people just don't know what we offer here and so this is really going to bring some of that to the forefront."
Read more and watch the video at ABC 10 News, by Rick Allen.
PHFoundation and MTU Announce Health Partnership
[Hancock, MI] The Portage Health Foundation and Michigan Technological University announced earlier this morning that the two organizations have entered into a community health partnership. The partnership combines both organizations' missions, existing strengths and financial resources to create a collaboration focused on improving the health of the community.