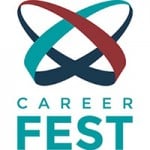 Medical Careers Week, Jan. 19-22
by Career Services
Michigan Tech's Career Fest presents four days of events designed to highlight careers in the medical field. Open to all students, faculty and the community, Medical Careers Week will be held Jan. 19 to 22. Events will take place in the MUB Ballroom. Here are some highlights of the week's activities.
Jan. 19 — Medical Informatics Day: Learn more about one of the fastest growing parts of the medical field. Medical Informatics applies to a variety of majors including IT, Computer Science, Computer Network System Administration, Health Sciences and Engineering. Lunch-N-Learn Keynote speaker: James Ryan, DO.
Jan. 20 — Medical Device Day: Meet representatives from biomedical companies to see how your major can make a difference. Lunch-N-Learn keynote speaker: Jim Belmonte, Cardiovascular Systems Inc. (St. Paul)
Jan. 21 — Medical Careers/Medical Laboratory Science Day: Learn how to attend medical school through the entire application process. Hear first hand from medical students, physicians assistants and laboratory specialists on how to shape your career path in the medical field. Lunch-N-Learn keynote speaker: William Short, MD and medical students from Michigan State University College of Human Medicine.
Jan. 22 — Allied Health Day: Allied Health comprises nearly 60 percent of the healthcare workforce. Lunch-N-Learn keynote speaker: Petio Kotov, MD, Pathology – UP Health System.
For a complete schedule of all activities and events visit the Career Services website.