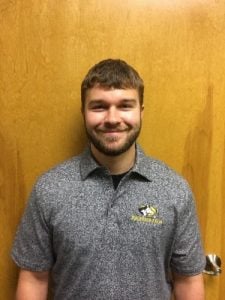 The American Physiological Society recently published a blog story by KIP Masters student Kelvyn Van Laarhoven. Kelvyn's story, "The Iceman: Wim Hof is a Real-life Superhero" was published in the "I Spy Physiology" blog by APS on March 13th.
The blog post explores the physiological effects of certain controlled breathing techniques used by a Dutch adventurer that allow him to survive conditions of extreme and prolonged cold. You can read the full blog post here.
Kelvyn graduated with his Bachelor of Science degree in Exercise Science from Michigan Tech last Spring. He is currently pursuing his Masters degree from the department of Kinesiology and Integrative Physiology at Michigan Tech. His academic interests include sports medicine, physical therapy and human performance.