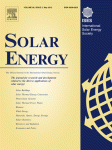 Associate Professor Joshua Pearce (MSE/ECE) and a colleague coauthored an article, "Incorporating Shading Losses in Solar Photovoltaic Potential Assessment at the Municipal Scale," in the journal Solar Energy, volume 86(5), pp. 1245–1260 (2012).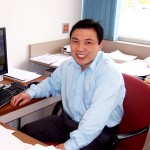 Associate Professor Yun Hang Hu (MSE) attended the 243rd meeting of the American Chemical Society (ACS) in San Diego in late March.
Hu was the program chair of the ACS fuel chemistry division, which featured 68 sessions and 607 papers (a record since 1961) presented by scientists worldwide.
With more than 164,000 members, the ACS is the world's largest scientific society and one of the world's leading sources of authoritative scientific information.
The fuel chemistry division (renamed energy and fuels division) is one of 32 technical divisions.
Read more at Tech Today.
Associate Professor Yun Hang Hu (MSE/IMP), Professor and Chair Ravindra Pandey (Physics/IMP), Assistant Professor Wenzhen Li (ChE/IMP) and Assistant Professor Kazuya Tajiri (ME-EM/IMP), "SEP: Graphene-based Electrodes for Sustainable Energy Conversion," NSF