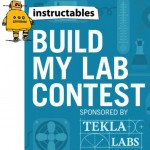 If You 3-D Build It, They Will Come: Build My Lab Contest
The open-source paradigm is now enabling creation of open-source scientific hardware by combining 3-D printing with open-source microcontrollers. In this way scientists can develop an Open-Source Lab of high-quality custom equipment at much lower costs than was ever possible before.
They invite submissions of DIY blueprints for building laboratory equipment for science and education. Submit your designs for laboratory equipment by December 16th for your chance to win some cool prizes.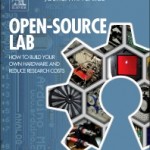 Included in the prizes is a copy of Open-Source Lab: How to Build Your Own Hardware and Reduce Research Costs.
Read more at SciTechConnect, by Joshua Pearce. Story announced in Tech Today.
Pandora's Box
How do we harness the power of 3-D printing while protecting ourselves from its dark side?
"With the exponential growth of free designs and expansion of 3-D printing, we are creating enormous potential wealth for everyone," says Joshua Pearce, associate professor of materials science and engineering at Michigan Technological University. Those who work closely with 3-D printers also see potential for the technology in an unexpected area: food.
Read more at The American Prospect, by Jeff Saginor. Story announced in Tech Today.