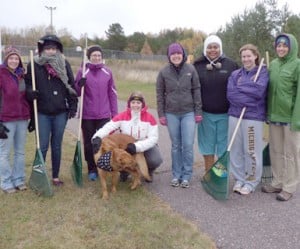 M-Making a D-Difference
It was a tradition for the DZs, according to Suki Miftah, a third-year materials science and engineering major from Baltimore.
"Last year, we raked on Agate Street, we did the Chassell cemetery and the playground at Daniell Heights the year before that," she said.
They all planned on attending the Northern hockey name that night, and some had been in Marquette the night before. "We played well," Miftah said. "It was fun."
Read more at TechAlum Newsletter, by Dennis Walikainen.