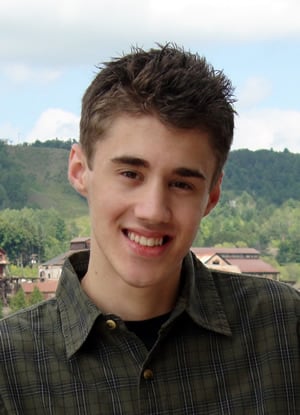 Graduate student Adam Pringle (MSE) has been named one of nine finalists worldwide for a project he submitted to the international "Make A Difference" competition. As a finalist, he will be flown to Hamburg, Germany, to present his project at OpenLab Hamburg in November 2017.
The project, "Composite Filament Fabrication Process," focuses on ecological sustainability by breaking down waste materials and turning them into composite 3-D printing filament, which then can be used to make useful products.
The "Make A Difference" competition seeks ideas that provide solutions for the needs of refugees, the health of society, education and ecological sustainability.
Finalists will build, test and showcase prototypes of their projects at OpenLab Hamburg, and one overall winner will be selected.
Pringle is a member of Joshua Pearce's (MSE) research group, Michigan Tech Open Sustainable Technology (MOST) lab.
Original story by Jenn Donovan.
"Make a Difference" is an idea challenge for everyone. It aims toward making a social and ecological impact based on the open source principles. For the 2017 Idea Challenge, 76 ideas were received, the top 20 ideas were considered for the final evaluation, and nine finalists are going to Hamburg. Professor Joshua Pearce is among the jurists.
OpenLab Hamburg takes place October 30 to November 3. Digital, high-end devices will be at the service of the finalists, who will work with the OpenLab team to make their dreams come true. "Make a Difference"  is the inaugural Idea Challenge organized by the Helmut Schmidt University, Hamburg, and the Arab German Young Academy.