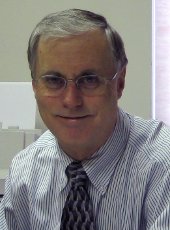 Research Professor Stephen Mashl has been named a 2018 American Powder Metallurgy Institute (APMI) Fellow by APMI International.
The APMI Fellow Award is the organization's highest and recognizes APMI members for their contributions to the goals, purpose, and mission of the organization, as well as for expertise in the technology, practice, or business of the industry.
Mashl is a research professor of materials science and engineering and has dedicated over three decades to the powder metallurgy (PM) industry, working primarily in particulate materials and PM product and processes development, APMI says. Most of his career has been in industry during which time he has developed process simulation models, worked to identify particle formation mechanisms, and developed an integrated hot isostatic press (HIP) plus solution heat treat process for the treatment of aluminum castings. He is co-inventor on several patents, his research appears in over 50 papers and publications, and he has served as technical reviewer for multiple journals.