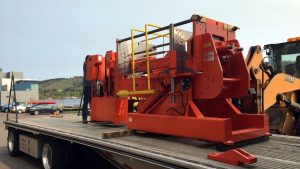 DETROIT – LIFT—Lightweight Innovations For Tomorrow, a national manufacturing innovation institute operated by the American Lightweight Materials Innovation Institute (ALMMII), today announced it is loaning its tilt-pour casting machine to Michigan Technological University to enhance teaching and research at the school's Department of Materials Science and Engineering (MSE) Foundry.
The machine, produced by Hall CMH Manufacturing, had been housed at LIFT's research and development facility in Detroit since 2017. Recently, the need for additional equipment arose at MTU, an original LIFT member, so LIFT and the university agreed to a long-term loan to help boost the university's MSE programming.
Read more at News from LIFT, by Joe Steele.
Related: