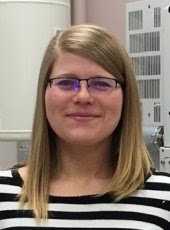 New ACMAL Lab Manager Liz Miller
Elizabeth Miller has taken on the role of ACMAL lab manager. Miller holds a bachelor's degree in Forest Science from Michigan Tech.
Miller is actively involved in several local nonprofit organizations including the Singletrack Flyers Youth Mountain Bike Club, SöKē Trails Club, Copper Country Ski Tigers, and Kaleidoscope: Keweenaw Alternative Education Org. In her free time, she enjoys spending time with her two kids and husband cross country skiing, hiking, and mountain biking.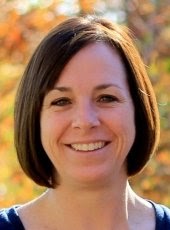 New MSE Coordinator Gina Goudge
Gina Goudge replaced Valentina O'Kane as departmental coordinator in Spring 2021.
Gina has worked at Michigan Tech since 1994 providing administrative, budget, and business operation services to department leadership throughout the University, including administrative, academics, student affairs, and advancement. When not at Michigan Tech, Gina enjoys spending time with her family, watching her sons play sports, and enjoying the beautiful Keweenaw area.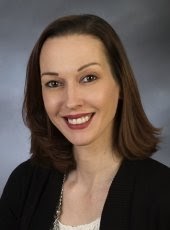 New Office Assistant Melissa Beth Johnson
Melissa Beth Johnson has joined MSE, replacing Rachel Griffin as an Administrative staff in the 6th floor main office. Melissa moves from a prior joint position in the departments of Kinesiology and Integrated Physiology Sciences (KIPS) and Cognitive Learning and Sciences (CLS). We're really pleased to acquire Melissa's artistic talents in social media and photography. She is also an enthusiastic and accomplished rock-hound! Welcome aboard, Melissa!
MSE Office Coordinator Valentina O'Kane bids farewell
Office coordinator-extraordinaire Valentina O'Kane bid farewell to MSE in October following the reassignment of her husband, John, to Hanscom AFB in the Bedford, MA, and following the completion of his 3-year term as Commander of the Air Force ROTC unit at Michigan Tech in August. Valentina was terrific colleague and valued member of the MSE family; we appreciate all that she has done for the department, for the faculty and staff, and for our students. Our best wishes to Valentina and the O'Kane family!
Rachel Griffin now a Blue Bolt
MSE Administrative staff member Rachel Griffin has left the university to pursue her passion as a mentor for female K-12 students as the new volleyball coach and an administrative assistant at Dollar Bay High School. Our sincere thanks for everything Rachel did for MSE, and our best wishes in her awesome new role assisting and guiding students for the future.
Pinaki Mukherjee heads West
MSE staff member and Scanning Transmission Electron Microscopy (STEM) specialist Pinaki Mukherjee has accepted a similar position at Stanford University. Pinaki joined MSE and Michigan Tech in 2017, and has been invaluable to the campus by way of his leadership and abilities in bringing the aberration-controlled FEI Titan Themis microscope operational and available to university researchers. We wish Pinaki and his family the best of luck in the Bay area of California, and look forward to continued collaborations.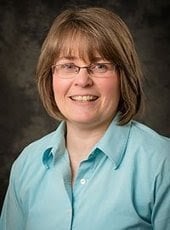 Mary Fraley Joins the MSE Faculty
Mary Fraley joined MSE as a Senior Lecturer in Fall 2020. She was previously with the Department of Engineering Fundamentals.
Mary is an alum of MSE (BS MY 90, MS MY 94). In addition to teaching first-year engineering courses, she has had a prominent presence in the MSE teaching program for several years. Mary is active in engineering education research and in developing teaching innovations in the engineering curriculum. She has identified by the campus community as one of Michigan Tech's positive female role models.