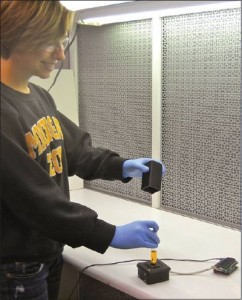 Joshua Pearce (MSE/ECE) published a feature article "Technology whose time has come" in the January issue of Physics World.
From Tech Today.
Technology whose time has come
Reinvented as open-source appropriate technology (OSAT), the modern form of AT focuses on technologies that promote sustainable development and are designed in the same fashion as free and open-source software (FOSS).
Physicists have a good track record of opening up science for the common good. We have been sharing our open-access e-prints on arXiv for more than 20 years, long before "open access" became a buzzword. Given this background, I think it is time for physicists to take a serious look at OSAT.
Read more at Physics World, by Joshua Pearce.