THE MICHIGAN TECH LODE STUDENT NEWSPAPER

 
http://issuu.com/michigantechlode/docs/final_10292015
---
ENTERTAINMENT & ENRICHMENT

Free Cooking Class Hosted by HuskyFAN
Husky FAN is offering a free cooking class for students who want to learn how to cook quick, inexpensive, yet healthy meals. Join Wes as he shows you how to prepare a chicken and rice dish for super cheap without sacrificing taste!
For more information contact Chelsea at 
cjgrawn@mtu.edu

.
---
Alpha Delta Alpha Hosting Trick or Treat for UNICEF
Trick or Treat for UNICEF began in 1950 to help kids who need more that candy. This Halloween join Alpha Delta Alpha help children in need during the allotted time 5:30-7:00 PM collecting money that goes towards vaccines. Here's a link to the site with more info on this worldwide event: 
http://www.unicefusa.org/trick-or-treat
Next Week:
Scattergories Rush
Friday, Nov. 6th
@
4 PM
---
The African Students Organization presents "Waka Waka Night"
A thrilling and an exciting evening of rigorous dance steps accompanied by contemporary African sounds from all over the continent. Have you always really wanted to dance to something different? Then show up at the SDC come Saturday, November 7 in your workout clothes and footwear ready to dance! Time is 6:00PM sharp! This would cover a 45-minute workout session, a 15-minute workshop on some selected dances, and a refreshment session afterwards, featuring our famous Iced Hibiscus Tea drink.
Contact efplange@mtu.edu to RSVP. See you there!
---

Khana Khazana Serving Thai Cuisine
Dining Services has teamed up with international students from across campus to bring you Khana Khazana (food treasure).  International students make authentic ethnic foods from their homes and share them with you every Friday during the academic year at the Food Court in the Memorial Union from 11:00 am until 1:30 pm.
On the menu this week is Larb Neua (Ground Beef Salad), one of the internationally most well-known salads from Thailand. The spicy, sweet and very tart style of lap from Laos and northeastern Thailand is made with a dressing of lime juice, fish sauce, ground dried chillies, sugar and, very importantly, khao khua, ground dry roasted glutinous rice which gives this salad its specific nutty flavour. Side dishes, Kai Look Koey, fried eggs in Sweet & Sour Sauce and Mon Tod, sweet potato slices dipped in coconut batter deep fried served with sweet and sour sauce.
 A full meal costs $6.95 and includes a fountain drink.  Individual items are available for $2.50 each.  See the latest information on Khana Khazana by joining our Facebook Group.
---
Live Music Today (10/30) in the DMZ
Come listen to music in the Humanities Digital Media Zone (120C Walker) from 12:30 to 2 p.m. today. This month we present Levi Schubert from 12:30 to 1 p.m. and Savanna Curtis and Mike Lemmier from 1 to 2 p.m.
Bring a lunch and a friend.
---
Late Night Programming Presents Dakaboom on 11/7
Mark your calendars because you don't want to miss this unique show on Saturday November 7 at 10:00 PM in the MUB Ballroom. What is Dakaboom?? [youtube]https://youtu.be/ETz_AfdOcv4[/youtube]
---
Film Board Features Two Movies
Film Board presents Mr. Holmes. A story of an elderly Sherlock, as he tries to remember his final case with the help of his housekeeper's son. The showings will be 5:30, 8:30 and 11:30 p.m. Friday, 2:30, 5:30, 8:30 and 11:30 p.m. Saturday and 2:30 and 5:30 p.m. Sunday in Fisher 135.
Also this weekend, Film Board presents Hocus Pocus, a special Halloween event at noon Saturday in Fisher 135. Tickets are $3, Concessions are $1 each for pop, candy, and popcorn.
---
Winter Carnival Stage Review Applications Open
Stage Review applications open from Friday, October 30 – November 20. Applications are available HERE.
---
 MEETINGS, WORKSHOPS & LECTURES
HuskyLEAD Session – 

How Involvement Enhances your Job Prospects
The next HuskyLEAD session will be held on 
Tuesday, November 3, 2015 at 6PM
 in the Memorial Union Building Alumni Lounge.  Julie Way from Career Services will present "How Involvement Enhances your Job Prospects."
HuskyLEAD is a series of hour-long workshops that develop the personal, professional, academic and organizational leadership skills of students. All students are welcomed to attend and there is no charge.  If you have any questions, comments or ideas for HuskyLEAD, please contact Maryann Wilcox, Student Activities, at 
906-487-2402
 or
mawilcox@mtu.edu
.
---
Graduate School Hosting The Art if Effective Negotiation Workshop
Dr. Pushpa Murthy, Associate Dean of the Graduate School, will be giving a workshop titled, "The Art of Effective Negotiation" on
Thursday November 5
from
5-7 PM
in Admin 404.
Negotiations occur every day in the scientific laboratory and workplace and often involve issues that are key to research success and career advancement. This workshop teaches the fundamentals of negotiation relevant to a variety of one-on-one conversations and group settings. The workshop will involve active participation of attendees and small group discussions.
Topics include the importance of negotiation to advance research and career objectives, identification of negotiables for research and career advancement, elements of a successful negotiation, the importance of developing alternatives to an agreement, techniques for handling difficult people and conversations, the importance of listening and appreciating different viewpoints and identification of short and long-term negotiation goals.
While everyone is welcome, WISE encourages women graduate students, post-docs, and faculty to attend this very useful workshop.
---

CDI Hosting Social Justice Lecture
Join CDI for a free Social Justice Lecture Series performance with Malcolm London. Malcolm performs a unique form of (Art)ivism. Snap with us to a new wave of slam poetry where Malcolm show us how he is shifting cultures through public dialogue via art.
Monday, November 2
 @
7:00PM
 in the DHH Ballroom. Refreshments Served!
For more information please contact Zach Rubinstein
Attention all Students Graduating in December 2015
The Michigan Tech Student Foundation (MTSF) and the Student Philanthropy Council invite you to make your upcoming commencement day even more meaningful by participating in the Class Tribute Program. It's an opportunity for you to recognize someone special to you in the printed commencement program. Just go to http://www.mtu.edu/classtributes for program and participation details. The deadline for tribute submissions is Monday, November 23, 2015. For questions, contact Paula Nutini at 487-3609 or pjnutini@mtu.edu.
---
LeaderShape Applications are Now Open
LeaderShape 2016 will take place
January 4-9
at the Ford Center in Alberta.  Don't miss out on this awesome experience to improve your leadership skills while learning how to have a healthy disregard for the impossible!
To register and apply, please visit 
this link
.
Applications close on
Monday, November 9 at 11:00 pm
.  Sponsorship's are available!
---
HEALTH, WELLNESS & SPORTS

Upcoming Intramural Events
Entry Deadlines
3-on-3 Basketball:
– Play Dates: Tuesday, November 3 and Wednesday, November 4
Basketball Skills:
– Competition takes place on Tuesday, November 3 and Wednesday, November 4 (7:00-8:00 PM)
Volleyball Fours Tournament:
– December 3 @ 5:00 PM
Register your team at www.imleagues.com/MTU
---
CAREER SERVICES
This Week From Career Services
---
REMINDERS

MUB Baord Halloween Dance
Oct. 30, 2015 8:00 P.M. DHH Ballroom Join MUB Board, IRHC, and DHHC for a fantastic night of dancing, food, fun, and prizes! So now's the time to bust out your zombie blood or wizard robes and go all out! We wil have a green screen with your favorite Halloween backgrounds, a chocolate fountain, plus lots MORE! A raffle will be held that includes multiple prizes including a Chromecast and bundle's with some of your favorite Halloween movies. Door prizes will be included. Like on Facebook Follow on Twitter Bookmark our Website
---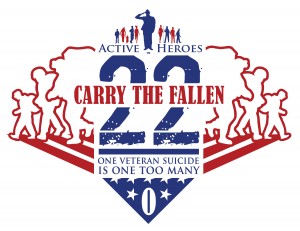 Carry the Fallen, Raising Awareness of Veteran Suicide Rates in America
Support our veterans by participating in the 9 mi march through Houghton and Hancock on October 31. The walk begins at noon at the MUB Circle. For more information please see the WEBSITE or contact ddgreer@mtu.edu
---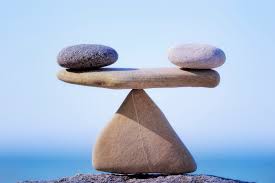 Unplug Through Guided Meditation
Feeling stressed? Unable to concentrate? Never ending to-do list? Take time for yourself at Unplug! An instructor will lead you through guided meditation and functional movement to improve concentration, circulation, mobility and productivity. Reward your body and mind and give yourself time to just BE. Open to all students, faculty and staff. Remaining Fall Unplug! Sessions:
Nov. 12, 

12:05-12:25 p.m.

 and 12:35-12:55 p.m., MUB B001

Dec. 3, 

12:05-12:25

 p.m. and 12:35-12:55 p.m. MUB Ballroom B1
---
Flu Vaccine Clinics Announced
Portage Health will offer four flu vaccine clinics on campus this fall. The vaccine is by injection at a cost of $30 payable at the time of service. Cash, check or credit card will be accepted. Shots will be administered on a first-come, first-served basis; no appointment is necessary. Employees, retirees, family members and students are welcome to attend one of the flu clinics. Anyone under the age of 18 cannot be vaccinated without parental permission. A spouse and/or child may attend without the employee. The flu clinics are f
rom noon to 4 p.m. Wednesday
 during the Health Fair in the Memorial Union Isle Royale Ballroom.The will also be three additional clinics held in the Memorial Union Building:
10 AM to 1 PM 

Oct. 30

 in MUB Ballroom B

4 to 7 PM Nov. 3

 in MUB Ballroom B
---