MICHIGAN TECH LODE STUDENT NEWSPAPER

 http://issuu.com/michigantechlode/docs/final012816
---
ENTERTAINMENT & ENRICHMENT
Khana Khazana Fundraiser for the Children of Syria
Khana Khazana is providing an opportunity for the Iranian Community at Michigan Tech to raise funds to support the children of Syria. This opportunity is from 11 a.m. to 1 p.m. Friday in the MUB food court. Cost is $7.25 per plate including a fountain drink. The menu includes: Chicken Cutlet, or "KuKu-ye Morq" in Farsi, is a delicious dish from northern Iran. It is a mix of shredded chicken breast, eggs and onions. A special red sauce adds a very pleasant juicy taste to it. Potato Kuku is an egg-based Persian vegetarian dish flavored with shredded potatoes, onion, garlic and chives. Aush Reshteh is a delicious hearty soup in Iran made of fresh vegetables, rice noodles, beans and kashk. Halva is a delicious sweet desert made up of rice flour, sugar, rosewater, saffron and almond.
---
Mu Beta Psi Hosting Jazz Night on the Town
Each spring we award our John MacInnes Student Scholarship to a Michigan Tech student who we feel has made great strides in the musical community at Michigan Tech and their respective musical group(s). The funds for this scholarship are raised at an annual scholarship concert. This year the concert features Northern Standard Time and AstroSax at the Orpheum Theatre. Doors will open at 7:30 pm. For more information visit us at zeta.mubetapsi.org.
---
 Win $500 at Trivia Night, 2/23/16
Please join the Student Philanthropy Council for a Michigan Tech Trivia Night in the MUB on Tuesday, February 23 from 7:00 – 8:00 PM.  All registered student organizations are invited to participate with a team (3 member maximum).  There will be prizes for each round and a grand prize of $500 for your student org. To register or for more information please email Adam Portmann at aportman@mtu.edu.
---

This weekend, Film Board presents: The Martian
Showtimes in Fisher 135:
Friday, Jan 29 @ 5:30, 8:30, and 11:30 Saturday, Jan 30 @ 2:30, 5:30, 8:30, and 11:30 Sunday, Jan 31 @ 2:30 and 5:30
Tickets are $3, concessions are $1 each for pop, candy, and popcorn. We hope to see you at the show this weekend, and have a great day!
---
ACM Hosting Winter WonderHack
Winter WonderHack is a Makeathon, meaning a time devoted to creating something new. Students register and come to the event where they work alone or in a group to make an idea come to life, whether that idea involves hardware, software, marketing, design, or some other uniqueness. Our sponsers will send represenatives from their companies or organizations to see projects and network with students. Teams can enter into categories to compete for prizes. Food and swag are provided for FREE, there will also be a variety of cool technology provided for hacks (projects). Register at wwhack.org WHEN: Feburary 12th – 14th, this event takes place over 36 hours WHERE: Spread across MTU Library, Fisher, and Rehki
---
WORKSHOPS, MEETINGS & INFO SESSIONS
Erin Brown, Motivational Speaker and L
eader in the World of Body Positivity  
Erin Brown is speaking on Thursday, February 25, 2016 at 6:00 pm in Fisher 135. Erin offers a unique perspective on health and fitness that starts from within. An approach of patience and love for finding happiness with your body. For more on Erin Browns philosophy and recent blog post visit her site http://iamerinbrown.com/
---
CAMPUS NEWS
Volunteers Needed for Get WISE!
The Center for Pre-College Outreach is seeking volunteers to help with a workshop for local youth called Get WISE. Get WISE stands for Get Women in Science and Engineering! The event is open to 250 local 7th and 8th grade girls – they come to campus, take part in fun science/engineering challenges, engage in friendly competition, and meet college role models. Volunteers at this event will be in charge of a small group of girls and will facilitate the three activities throughout the day. Get WISE will be held on Tuesday, February 23rd from 9:00 am – 1:30 pm in the SDC Wood Gym. Our greatest need is currently for late morning and early afternoon (times between 11:00 – 1:30), but any amount of time you can give is tremendously appreciated, from one hour to all day! It's a great event; check out photos from last year here. Lunch is provided for those who are there during that time, and there will be training sessions beforehand so that everyone is fully prepared. To sign up or for more information, please contact Liz Fujita (liz@mtu.edu).
---
Help Plan the 2016 Keweenaw Color Run
The Keweenaw Color Run(KCR) is a locally organized event in its second year that serves the whole community of Michigan Tech and the Keweenaw. The event brings students, community members and businesses together from different backgrounds and cultures for entertainment and fitness. We are committed to diversity, culture and working towards a stronger sense of community here in our home. Last year, we were able to donate over $2,000 to community Non-Profits all while providing a top-notch event experience for over 600 participants. This year we have the set the goal to provide an even better event to more participants while staying core to our values: Join us in pursuit of this mission!
We are seeking candidates from a wide perspective of campus involvement to help "plot the course" of the 2016 KCR. Come build and demonstrate your leadership skills with a position on the KCR Committee. We provide leadership opportunities to: Manage 200 Volunteers, oversee a large organizational budget, develop a social advertising portfolio, refine processes, work with permitting and grant writing, form relationships with corporations and local businesses; all invaluable tools for a resume and for your career. Not to mention, you get to spend time with an awesome team doing awesome things for the Community!
Position Responsibilities For All Positions:
Commit to working about 1-2 hours per week, more the week of the event.
Attend every-other week committee meetings on MTU Campus.
Complete action Items as assigned and fulfill your goals as set with the committee.
Represent the mission of the KCR when acting in official capacity and in daily life.
If Interested:
Send an email to kpmcgurk@mtu.edu with the following three things
Full Name, Contact Email, Phone number
What position you would like and why (be as brief, but descriptive as possible)
Your schedule for spring semester (so we can schedule a meeting to talk how you best fit on our team
Positions Available:
Event Director, Registration & Check in Coordinator, Sponsorship & Donation Coordinator, Promotions, Media & Public Relations Coordinator, Volunteer Coordinator, Purchasing & Treasurer, Signage, Safety & Course Coordinator (Will need to get van certified: will get large cargo van), Logistics Coordinator (Will need to get van certified: Will get large BOX VAN), Pre/Post Event & Announcement Coordinator, and Start/Finish & Timing Coordinator.
---
COMMUNITY NEWS
Local Swing Dance Club presents Live Jive Madmen Party
Get your groovy on for a hot night in the cool town of Calumet. The local Swing Dance Club presents "Live Jive Madmen Party" 6 p.m. Saturday January 30 at the Vertin Gallery and Antiques on the corner of 6th and Oak. Live performances, lessons, and out of sight music-get hot or go home! For more information call 934-2655.
---
SPORTS & WELLNESS
Upcoming Intramural Events
Entry Deadlines
Table Tennis Singles: January 29 @ 12:00 pm
– Tournament on January 29 at 6:00 pm
Table Tennis Doubles: January 30 @ 3:00 pm
– Tournament on January 30 at 10:00 am
Floor Hockey (Men's & Women's): February 3 @ 5:00 pm
– Season Starts:  Week of February 8th
Co-Rec Innertube Water Polo: February 11 @ 3:00 pm
– Season Starts: Week of February 15th
Billiards: February 12 @ 1:00 pm
– Tournament on January 13 at 10:00 am
Register your team at www.imleagues.com/MTU
Intramural Officials' Meeting/Clinic Schedule
Floor Hockey
Rules/Stations: Monday, February 1 @ 6:00 pm – SDC, Room 121
Scrimmages: Tuesday, February 2 @ 8:00 pm – Multi Courts #3 & 4
Innertube Water Polo
Rules/Clinic: Wednesday, February 10 @ 9:00 pm – SDC, Pool
– No Experience Necessary! We will train everyone who is interested.
– Officials are paid hourly with opportunities to become state certified and work outside contests to earn more money.
– If you are interested in officiating, you must attend all of the sessions for that sport.
– For more information:  E-mail imsports@mtu.edu
---
CAREER SERVICES
---
---
---
REMINDERS
BIGFOOT Snowshoe Event 2/6/16
The Bigfoot Snowshoe Event is a chance for folks to get out and enjoy the trails and woods on the Michigan Tech Trail System. Now in it's 19th year, we continue to offer rental snowshoes for use at no charge with a photo ID. Door prizes will be drawn at 11:15am and you do not need to be present to win. Snacks and light refreshments will be available as well. Trails will be marked for rental snowshoe users to ensure availability for everyone, but participants with their own snowshoes are encouraged to explore more of the trails.
Please dress for the weather and join us for a great event! Registration 8-10:30am Waxing Shed, Michigan Tech Trails.
Go to the website for more info on events and price. CLICK HERE to sign up!
---
Winter Carnival Stage Revue 2016
During Stage Revue, campus fraternities, sororities, and many other student organizations present skits full of college humor that brings the Winter Carnival theme to life! Come join us to see the final performance and comedian Jeff Scheen as our Master of Ceremony on Thursday, February 4 at 7:00pm at the Rozsa Center.
Tickets are $5 for students and general admission is $10.
For more information please contact Kyle Mischler, kbmischl@mtu.edu.
---

ADVENTURE SPRING BREAK 2016 with the Outdoor Adventure Program
The OAP student staff plan a number of Spring break adventures for students. The OAP prides itself on offering a quality experience in the outdoors, planned and led by student trip leaders. Our student trip leaders have extensive training, including Wilderness First Responder Certification and previous trip leader experience. Our trip leaders spend a great deal of time researching and planning these trips to ensure a safe, fun, and sometimes educational experience for their peers.        
Yosemite Valley Experience! Live in Yosemite Valley, California for the week! Activities could include hiking, skiing, snowshoeing, ice skating, climbing, and soaking in the Yosemite Valley culture. Price: $300 (+ airfare to San Francisco Airport)    
Southbound Experience – Orange Beach, Alabama with pit stops at Red River Gorge and Mammoth Cave! Get your swimsuits ready! We will be snorkeling, go-karting, kayaking, spelunking, hiking, and beach bumming for the week Price: $550 (includes activities, travel, food, and lodging)   For questions, please contact the Outdoor Adventure Program at oap@mtu.edu or call (906) 487-2290 between the hours of noon-5:00PM.
---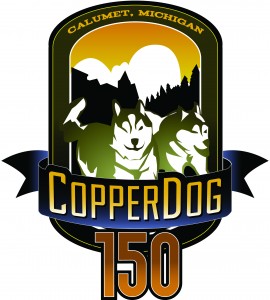 CopperDog Volunteers Sought
Michigan Tech staff and students are asked to consider volunteering for the CopperDog 150 race February 26 to 28. There will be a LEAD volunteer training session from 10 a.m. to noon January 30 at River Valley Bank in Calumet. There will be an all-hands volunteer training session from 10 a.m. to noon February 20 at the CLK School multi purpose. For more information or to register, visit the CopperDog 150 website.
---