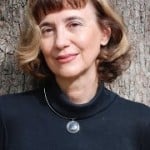 Join Sibelius Academy professor Glenda Goss, the Finlandia Foundation Lecturer of the Year, for Kalevala Day lectures based on her extensive research on Finnish national composer Jean Sibelius. Lectures at 2 pm and 6 pm on Thursday, February 28, 2013. Free and open to the public.
Hosted by: Finnish American Heritage Center
Finnish Theme Committee/ Finlandia Foundation Copper Country Chapter
With generous support from
Finlandia University's Campus Enrichment Fund
Michigan Technological University Department of Visual and Performing Arts
Finlandia Foundation National
Anonymous Donor
Read more at the Finnish American Heritage Center Facebook Event.
Finlandia Foundation Lecturer of the Year at Heritage Center Feb. 28
Finland experienced an unprecedented Golden Age of music and art late in the 19th century. Among the crowning achievements of this age were the compositions of Jean Sibelius, whose works served as a soundtrack to Finland's growing sense of cultural independence. As the Finns enjoyed this flourishing of the arts, a political awakening resulted, while Finland was still an autonomous Grand Duchy of the Russian Empire.
Read more at Keweenaw Now.