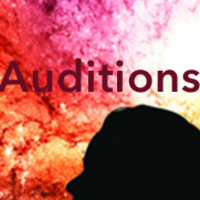 The Michigan Tech Theatre Company will hold auditions for "On the Verge" by Eric Overmyer at 6:50 p.m. today and tomorrow (Sept. 11/12) in the McArdle Theatre on the second floor the Walker Arts and Humanities Center.
"On the Verge" has roles for three women and up to eight men. This is an open call; no preparation is required. "On the Verge" is a whimsical comedy featuring three determined women, who set off to explore the remaining unknown territories of Africa, South America, the Himalayan Mountains and the ice-bound poles of the earth in the 1900's.
They encounter strange people: the crew of a German dirigible expedition, a mysterious Dragon Lady, and an abominable snowman to name a few. To their surprise, they discover they are not only exploring the wilds of space but the slippage of time. By the end of the play, they find themselves in a Las Vegas Nightclub circa 1955, courted by bikers, dancing the Tango and tumbling toward the 1970s.