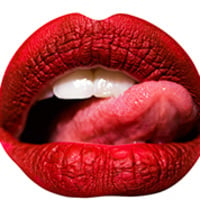 Just in time for Halloween, the Rozsa Center for the Performing Arts presents a late-night showing of "The Rocky Horror Picture Show," at 11 p.m. Saturday (Oct. 27). Audience participation and costumed debauchery are highly encouraged.
Perhaps the oddest, most off-the-wall cult film ever made, "The Rocky Horror Picture Show," is a kinky, rock and roll, science fiction, horror musical, and is everybody's favorite late-night show. Survival kits will be provided (no hot dogs please). Come early for a pre-show party at 9 p.m. with MC Joey Black, co-hosted by the Keweenaw Young Professionals.
It's astounding; Time is Fleeting; Madness takes its toll.
The story centers on a young, engaged couple whose car breaks down in the rain near a castle where they look to call for help. The castle is occupied by strangers in elaborate costumes celebrating an annual convention. They discover the head of the house is Dr. Frank N. Furter, an apparent mad scientist who actually is an alien transvestite who creates a living muscle man in his laboratory. The couple is seduced separately by the mad scientist and eventually released by the servants who take control.
Initially a critical and financial failure, the film soon became a favorite "midnight movie," with audience members dressing as their favorite characters and often performing scenes live as they appeared on the screen. In many respects, "The Rocky Horror Picture Show," launched the careers of Tim Curry, Barry Bostwick and Academy Award-winner Susan Sarandon.
Tickets are on sale now at $10 each, with Michigan Tech Students admitted free with the Experience Tech Fee. Tickets are available by phone at 7-2073, online, in person at the Central Ticketing Office in the Student Development Complex or at the Rozsa Box office the night of the show.
Please note the Rozsa Box Office is only open two hours before performances.